Our 2022-2023 Season
---
TIMELY. ENTERTAINING. EMOTIONAL.
RIVETING STORIES THAT LINK PAST, PRESENT, FUTURE.
TimeLine returns to our long-time home on Wellington Avenue for a season of plays that unveil tales from the past about politics, race, and entertainment, shedding new light on society today. Featuring a world premiere developed through the same TimeLine Playwrights Collective that nurtured our smash-hit Relentless, a landmark classic that recently enjoyed a Tony Award-nominated production on Broadway, another exciting world premiere from a Los Angeles-based playwright new to Chicago, and the NEWLY ANNOUNCED Chicago-based premiere of a Broadway smash—TimeLine's 2022-23 season offers all the humor, humanity, and thought-provoking stories you're seeking from a night out at the theatre.
AND we've now added a fourth production to the season—the first Chicago-based production of the Tony Award-nominated Pulitzer Prize finalist What the Constitution Means to Me! See further details below.
It's a season filled with schemes and dreams, offering plenty of laughter, drama, and empowering insight. Don't miss it!
---
COMING SOON…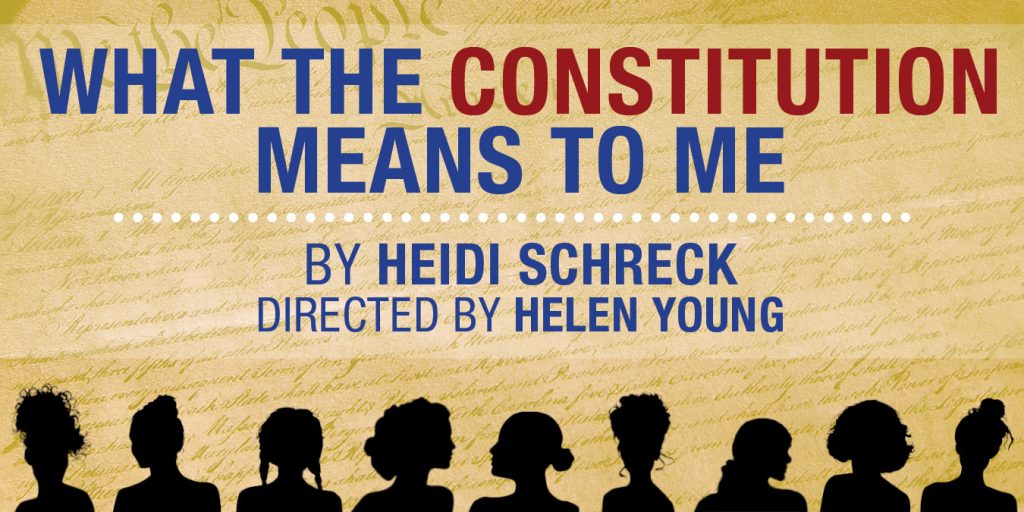 Announcing the first Chicago-based production of Heidi Schreck's Tony Award-nominated Pulitzer Prize finalist!
FIFTEEN-YEAR-OLD HEIDI EARNED HER COLLEGE TUITION by winning Constitutional debate competitions across the United States. In this hilarious, hopeful, and guttingly human debate-meets-play, she resurrects her teenage self in order to trace the relationship between four generations of women—all while grappling with the founding document that, for better and worse, shapes their lives.
What the Constitution Means to Me is a "slyly crafted piece of persuasion and a tangible contribution to the change it seeks" (The New York Times) and a "singularly charming, politically urgent and cathartically necessary play" (Los Angeles Times) that shows "how broad concepts of law and governance effect individual lives in the most intimate ways" (The Guardian).
What the Constitution Means to Me runs May 18 – July 2, 2023 (previews 5/10 – 5/17)
MORE ABOUT WHAT THE CONSTITUTION MEANS TO ME

THE SEASON SO FAR…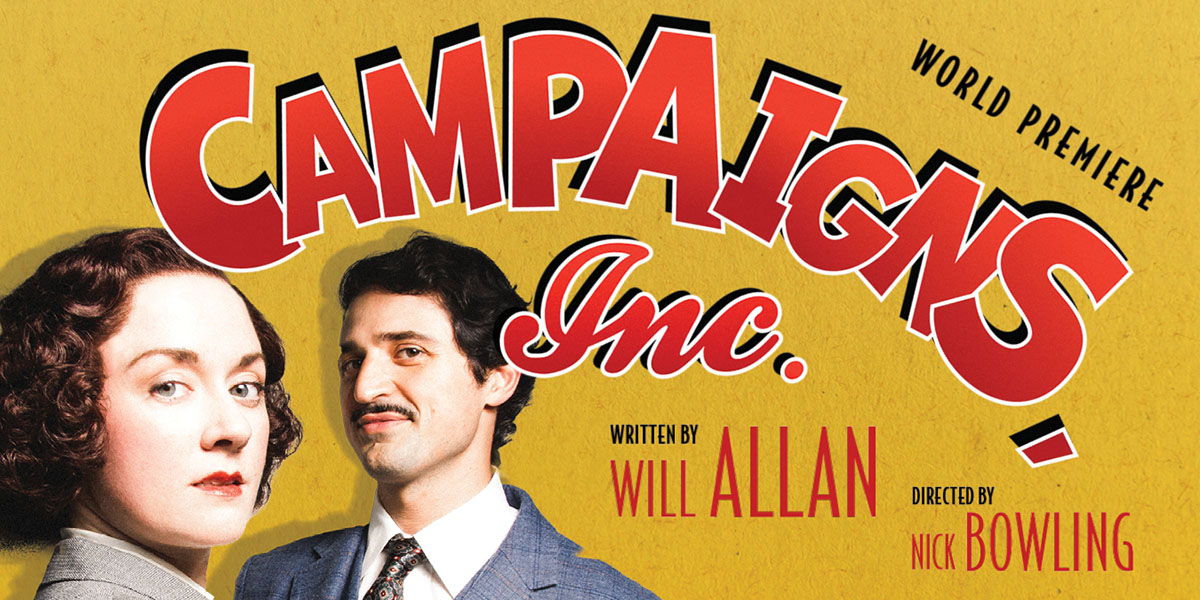 A hysterical and jaw-dropping inside look at the underbelly of politics through the lens of two of the undeniable founders of "fake news."
IT IS 1934, and famous novelist Upton Sinclair is all but guaranteed to become the first Democratic governor of the state of California—until a young, unknown pair of consultants from the shadows of the challenger's campaign attempt to take him down. As Frank Merriam and Sinclair battle it out in the spotlight—seeking endorsements from the likes of Charlie Chaplin and FDR—Leone Baxter and Clem Whitaker work behind-the-scenes to methodically construct one of the most spectacular, unbelievable, and star-studded smear campaigns ever.
Based on the true story of Baxter and Whitaker, who formed the first political consulting firm in U.S. history, Campaigns, Inc. is a hysterical and jaw-dropping inside look at the underbelly of politics through the lens of two of the undeniable founders of "fake news."
Previously announced as the season opener for TimeLine's 2020-21 season, this world premiere play was developed through TimeLine's Playwrights Collective, launched in 2013 to support Chicago-based playwrights in residence and create new work centered on TimeLine's mission of presenting plays inspired by history that connect to today's social and political issues. Campaigns, Inc. is the third play developed through the Collective to receive a full production, following Brett Neveu's To Catch a Fish, presented at TimeLine in 2018; and Tyla Abercrumbie's Relentless, presented in an acclaimed world premiere run at TimeLine followed by an extended sold-out run at Goodman Theatre in 2022. Campaigns, Inc. received its first public reading as part of TimeLine's inaugural First Draft Playwrights Collective Festival in December 2018.
Campaigns, Inc. ran August 11 – September 25, 2022 (previews 8/3 – 8/10)
---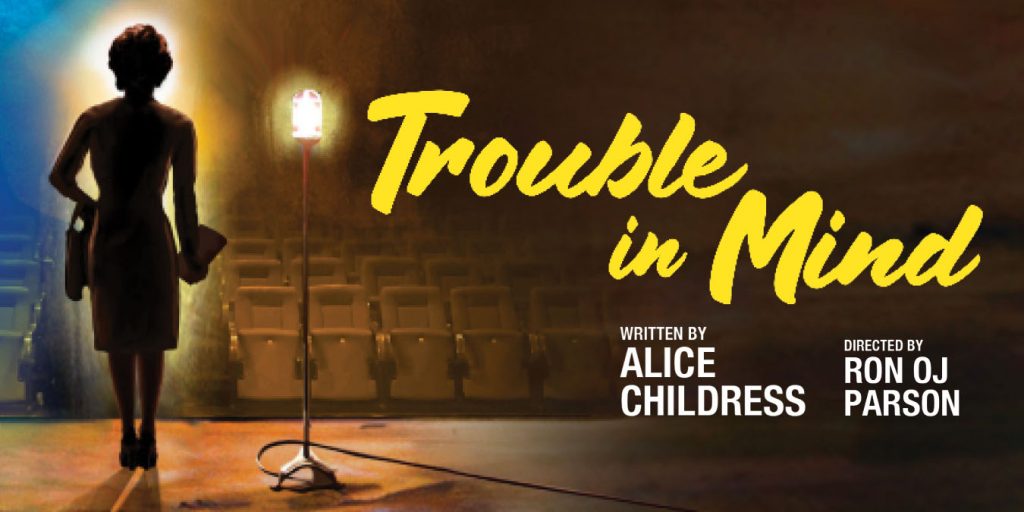 A cutting yet humorous behind-the-curtain drama that examines pervasive racial dynamics within the American theatre and the tolls of superficial representation on stage.
ACCLAIMED BY THE NEW YORK TIMES as "a rich, unsettling play that lives up to its title [and] lingers in one's memory long after its conclusion."
At a Broadway theater in New York City in the mid-1950s, a group of actors has gathered for their first day rehearsing a new play called Chaos in Belleville, an anti-lynching Southern drama. But as the cast rehearses, tensions flare between Wiletta, the Black actress in the starring role, and her white director about his interpretation of the play. What emerges is an explosive investigation of interracial politics and the need for a cultural shift in theatre and America.
Written by Alice Childress—the first Black woman to have a play professionally produced in New York City—Trouble in Mind recently enjoyed an acclaimed Broadway production nominated for four 2022 Tony Awards, including Best Revival of a Play. The critics raved that this "masterpiece of astonishing power" (New York Magazine) is "the play of the moment" (The New York Times) and "will take your breath away" (Associated Press).
Trouble in Mind ran November 10 – December 18, 2022 (previews 11/2 – 11/9)
---

Set on the night in 1940 that Hattie McDaniel made history at the Oscars, a story of dreamers striving to overcome considerable obstacles and fighting for recognition amidst the racism and inequity of Hollywood.
IT IS FEBRUARY 29, 1940, the night of the Academy Awards in Hollywood, California. Bartender Arthur Brooks, an ambitious Black man from rural Alabama, dreams of becoming a movie director. His best friend, Dottie Hudson, is a maid at the Ambassador Hotel who finds herself to be a cynic of all dreams. But when the actress Hattie McDaniel stops in at the bar and decides not to attend the biggest event in show business, Arthur and Dottie must do everything in their power to convince her to go and claim her historic win—all while confronting their dark past and making their own dreams come to life.
This play about race, class, gender, and the ever-changing landscape of Hollywood has previously had public readings at The Echo Theatre Company (featuring TimeLine Company Member Mildred Marie Langford) and Morgan-Wixson Theatre's New Works Festival. TimeLine's production will be its world premiere.
Boulevard of Bold Dreams ran February 9 – March 19, 2023 (previews 2/1 – 2/8)
MORE ABOUT BOULEVARD OF BOLD DREAMS

HEALTH AND SAFETY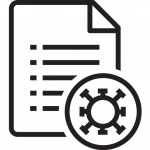 HEALTH AND SAFETY: TimeLine is currently requiring patrons to wear a mask over your nose and mouth throughout your visit in order to attend. These protocols are subject to change as the pandemic continues to evolve.