Individual Giving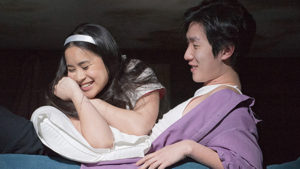 TimeLine relies on the generous support of individuals who are so inspired by the work on our stage and in Chicago Public Schools that they choose to actively support our mission and programming by giving to the Annual Fund. Ticket sales only cover about 40% of our expenses, making these donors vital to filling the gap. In grateful appreciation for their support, we are delighted to bring TimeLine donors closer to the art that they support.
Benefits for donors include:
$100 – $249
Recognition in donor listings
$250 – $499
Invitation to Donor Breakfast
$500 – $999
Invitation to Private Play Reading
---
The History Makers Society
We are thrilled to recognize TimeLine's most generous donors as members of our History Makers Society. The leadership support of our History Makers is the foundation upon which all of our work is built, propelling TimeLine's mission and vision forward. Members of the History Makers Society receive exclusive privileges designed to bring our most generous individual supporters closer to the art they make possible. Those benefits include:
Investors Circle $1,000 – $2,499
Invitation to History Makers Celebration
Ambassadors Circle $2,500 – $4,999
Invitation to Cocktails with the Company Members
Leadership Circle $5,000 – $9,999
Invitations to Opening Nights
Benefactors Circle $10,000 – $14,999
Special access to reserved seating
Innovators Circle $15,000 – $24,999
Invitation to Season Opening Dinner
Visionary Circle $25,000 and above
Host a Private Post-Show Toast with members of the Cast or Production Team
---
Contributions are tax-deductible to the extent allowed by law.
---
Pictured: Janelle Villas and Dan Lin in Chimerica, 2016.
Save
Save
Save
Save
Save
Save
Save
Save
Save
Save
Save
Save
Save
Save