Beyond the 'Line: MASTER CLASS

DIRECTING MASTER CLASS
with Nick Bowling
4 weeks | Tuesdays | November 6 – 27 | 6pm – 8pm
COST: $200 (All inclusive! Your tuition includes the class, Master Class script, a ticket to Master Class [we recommend attending the performance before the first day of class for better understanding/experience], other class materials, and miscellaneous fees)
Have you ever wondered what it takes to bring the script you read to the show you see onstage? Get the master class treatment and learn from one of the best about all of the elements and factors that go into creating a fully realized production like Master Class.
During this comprehensive four week session, you will work with TimeLine's own Associate Artistic Director Nick Bowling (Jeff Award winner for Outstanding Direction seven times including for The History Boys, The Normal Heart, and Fiorello! at TimeLine) and get the inside scoop on his process of creating thought-provoking, dynamic, and show-stopping productions. Learn about directing fundamentals and the tricks of the trade that he has developed over the past 25 years of a remarkable and acclaimed career, all in relation to our production of Master Class (Nick's 30th production at TimeLine)!
Each week will cover a different aspect of the production, including:
Mastering the concept/the world. Script analysis and dramaturgy. What is the play about? What does it have to say to us today? What is the world of the play? How does the history of then reflect, complement, or contrast with where we are now?

Mastering the design. Scenery. Costumes. Lights. Sound. Music. From hiring the right artists to narrowing down the concept for the play as a whole, how do you get all of the individual pieces to act in concert with each other and best serve the art in its entirety? See details from first renderings to opening night and discover how ideas evolve or change throughout the process.

Mastering the acting. Auditions. Who were we looking for with each role? Who did we find and why? What are things we need to balance when casting a show? Experience the process in real life with the opportunity to work actual audition scenes or monologues from Master Class and discuss what makes the best scenes for auditions.

Mastering the production. Putting it all together. Once the sets have been built, the costumes created, the props located or designed, and the actors rehearsed, how do you take the many and combine them to present one seamless piece? Critique and analyze all aspects of our production of Master Class.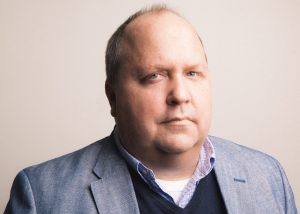 One of the themes of Master Class centers on the ways to teach students to achieve greatness. In many ways, it is also what directing is about. Enhance your own ability to achieve greatness and delve into the world of a MASTER.
The course will take place over four weeks beginning Tuesday, November 6 at TimeLine Theatre, 615 W. Wellington Ave., Chicago. The course fee is $200 (inclusive of tuition, a ticket to Master Class, other class materials, and ticket system fees).
If you have further questions, please inquire via info@timelinetheatre.com.
SPOTS ARE LIMITED. Enroll today.
Deadline to enroll: Monday, November 5, 2018

Save
Save
Save
Save
Save
Save
Save
Save
Save
Save
Save
Save
Save
Save
Save