THE LEHMAN TRILOGY :: Online Lobby
Welcome to the The Lehman Trilogy Online Lobby experience! Information will continue to be added throughout the run.
---
FREE ONLINE DISCUSSION SERIES
PLEASE JOIN US for online discussions about the The Lehman Trilogy, featuring a variety of special guests and topics. We'll add more details about each discussion soon! These will take place via Zoom. Discussions are FREE but require a reservation to attend.
DISCUSSION WITH THE CAST
Sunday, October 8 at 11AM (CDT)
Join co-director Nick Bowling and cast members Mitchell Fain, Anish Jethmalani, and Joey Slotnick for a chat about their experience bringing The Lehman Trilogy to the stage.
SUNDAY SCHOLARS PANEL DISCUSSION
Sunday, October 15 at 6PM (CDT)
At our Sunday Scholars panel discussion, you'll hear from experts on the topic and themes of the play. Our moderator and special guests will be announced soon!
DISCUSSION WITH THE DRAMATURGY TEAM
Monday, October 23 at 7PM (CDT)
Join dramaturgs Carol Ann Tan and Deron S. Williams, alongside this production's Jewish Studies consultant Pamela S. Nadel, for a wide-ranging talk about the play.
---
SPOTLIGHT ON: THE LEHMAN TRILOGY
Delve deeper into The Lehman Trilogy with co-directors Nick Bowling and Vanessa Stalling as they discuss the impact of capitalism on the American experience and how they've approached bringing this epic family story to the stage.
---
IN CONVERSATION WITH THE DIRECTORS
Right before the start of performances for The Lehman Trilogy, co-directors Nick Bowling and Vanessa Stalling sat down with dramaturgs Carol Ann Tan and DeRon S. Williams to unpack the play, this all-new Chicago production, and how they've been working as co-directors.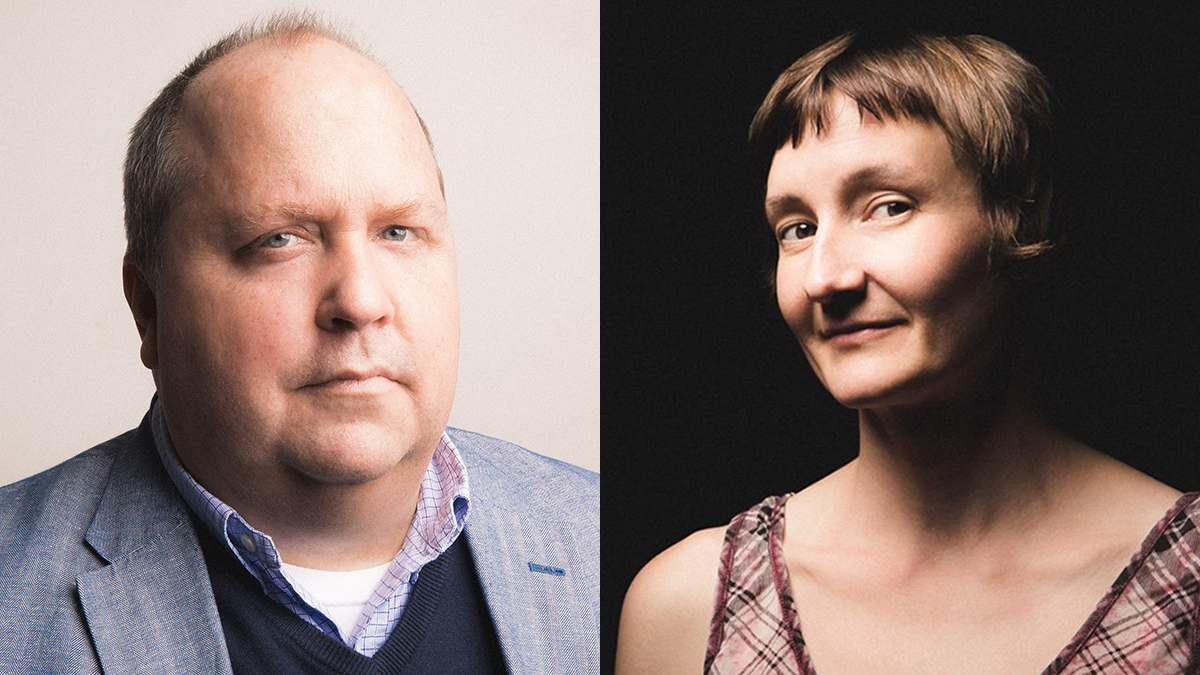 ---
LOBBY PILLARS
Want to spend more time perusing TimeLine's lobby exhibit, or can't make it to Broadway in Chicago's Broadway Playhouse to see it in person? Here's a look at the info currently wrapping the giant pillars in the Playhouse lobby (click on each image to access a PDF for closer viewing).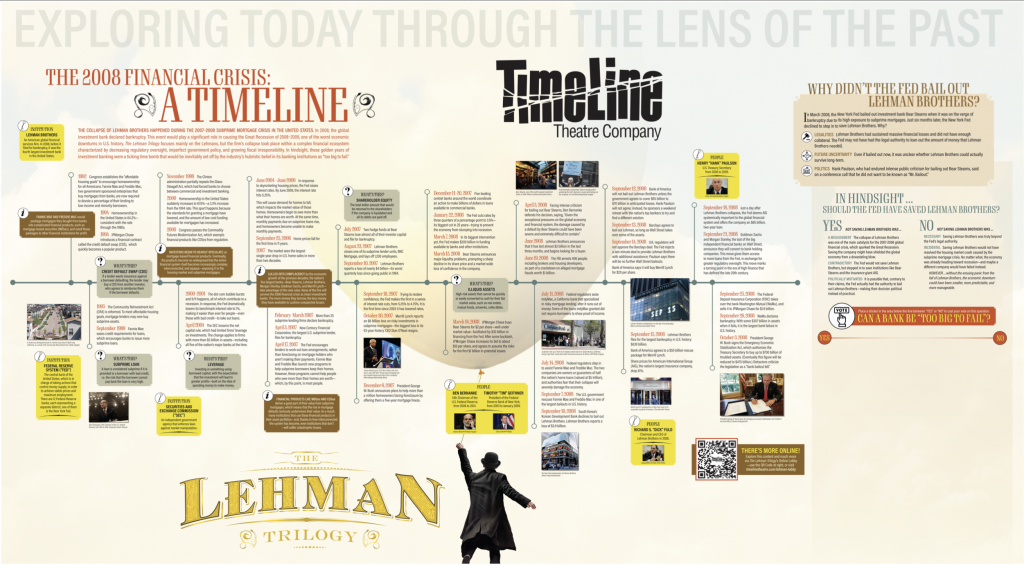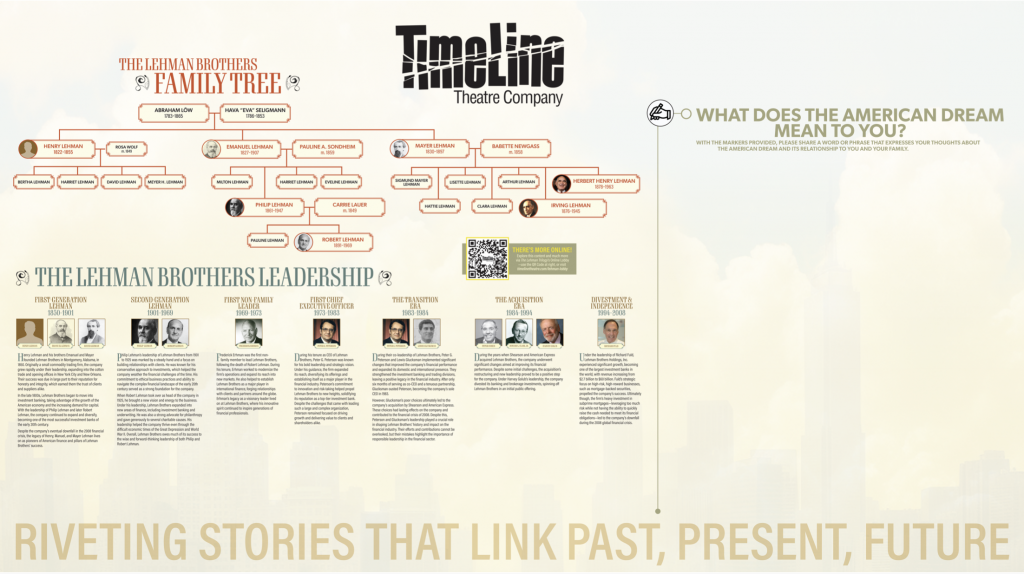 The Lehman Trilogy Lobby Display credits:
Dramaturgy and research by Carol Ann Tan and DeRon S. Williams; editing and graphic design by Lara Goetsch; additional support by Pamela S. Nadell, Nick Bowling, and Maren Robinson.