TimeLine South 2021: The Ensemble
I'd love all the space and resources to make a huge, beautiful garden with art in it.
— TimeLine South Ensemble Member on how they'd like to create

AMITTIE BROWN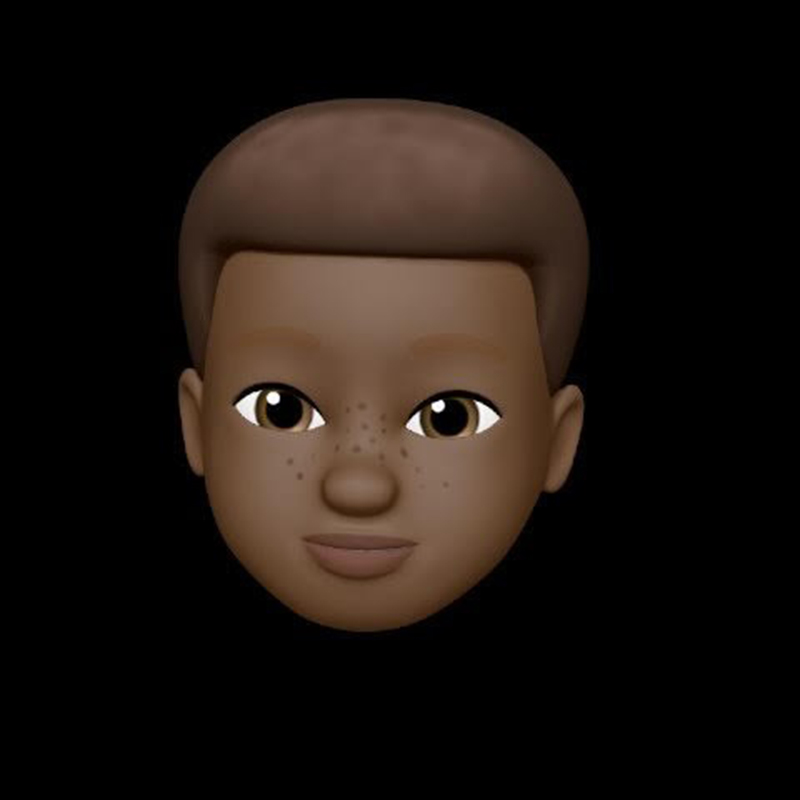 Yo, yo, yo…. It's ya boy Monty. I'm 13, the youngest one in the lil summer 21 TLS lineup. I enjoy acting, rapping and anything fun. School-wise, I go to Neal Math and Science Academy. I am currently attending my last year of middle school, which is 8th grade. My passion for art is the thing that I truly believe led me here. Also, the fact that I always liked a challenge. Particularly, all of my short term goals lead to my 3 major long term goals: Be the first man in my family to graduate from college, own a chain of big time law firms all around the world and last, but not least, (if I do have kids) be able to give them everything they want, need & desire. I'd like to give a shout out to my dad, Jaleel, my best friend, Noah, and my mentors Kyera & Carley. I do this for my youngins. — Never get too big for me to listen, I'll take your advice 🦾💙 ~ Lil Baby🎤
---
DALENCIA BROWN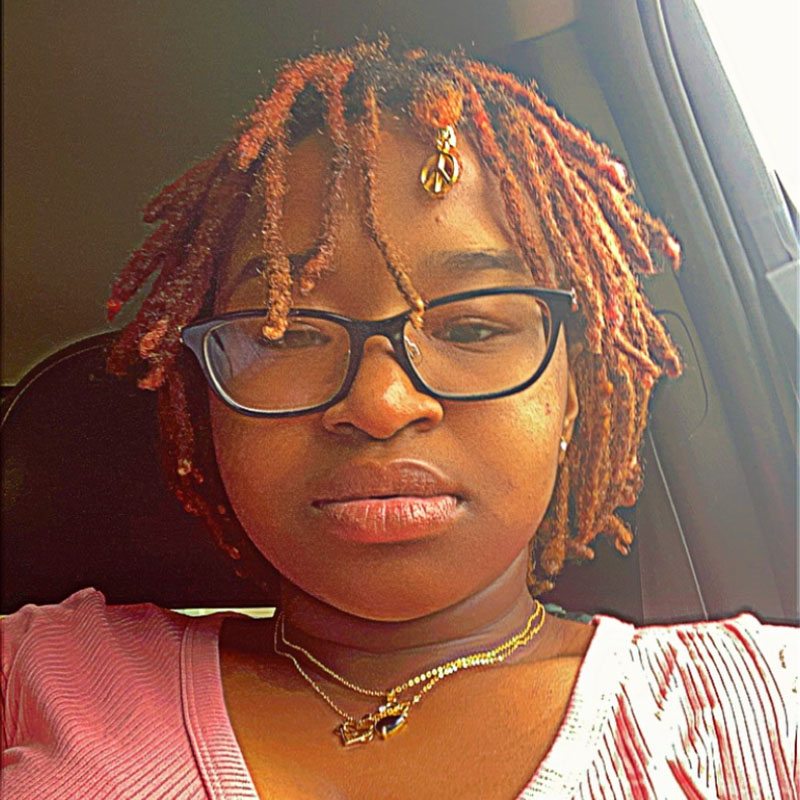 Dalencia is an 18 year old college freshman attending Albion College. She is an actor, writer, aspiring playwright, and poet. Despite her hardships in life, she is determined to express herself artistically. She is an August Wilson Monologue competition alum, winning the Chicago regionals in 2020 and competing in the national finals in 2021. She is an extremely creative person who loves all things art. Her favorite quote is "If you don't like something change it, if you cant change it, change your attitude" – Maya Angelou
---
JALEN CARTER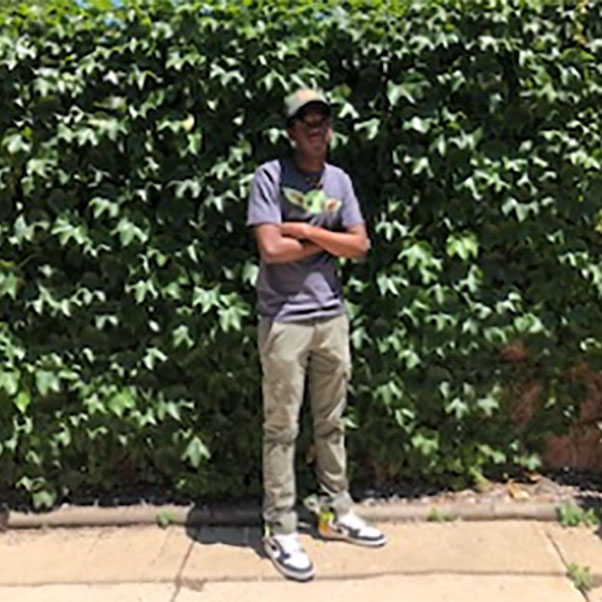 Hello, my name is Jalen (aka JC). I go to Perspectives Charter School, I'm a Senior. This is my first year at TimeLine South. My dreams and goals are to become great YouTubers with my team, where we film and travel the world. I really want to shoot an epic rain scene for a film. I believe one day, me and my team will produce big movies and meet inspiring people. I decided to Join TimeLine to get help with acting from the pros and I wanted to create something beautiful. I thank TimeLine for everything.
---
LAMONT COFFEE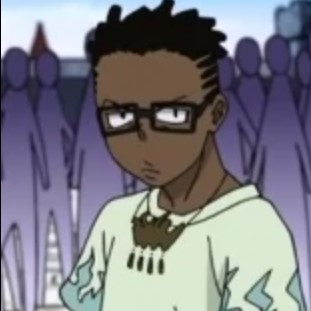 I am Coffee. This is my second year at TimeLine. I was brought to TimeLine because of my passion for poetry and acting. I'll be going into National Louis as a freshman. I want to do a lot of things, but I can say that I have a passion for poetry and acting.
---
TALITHA CUNNINGHAM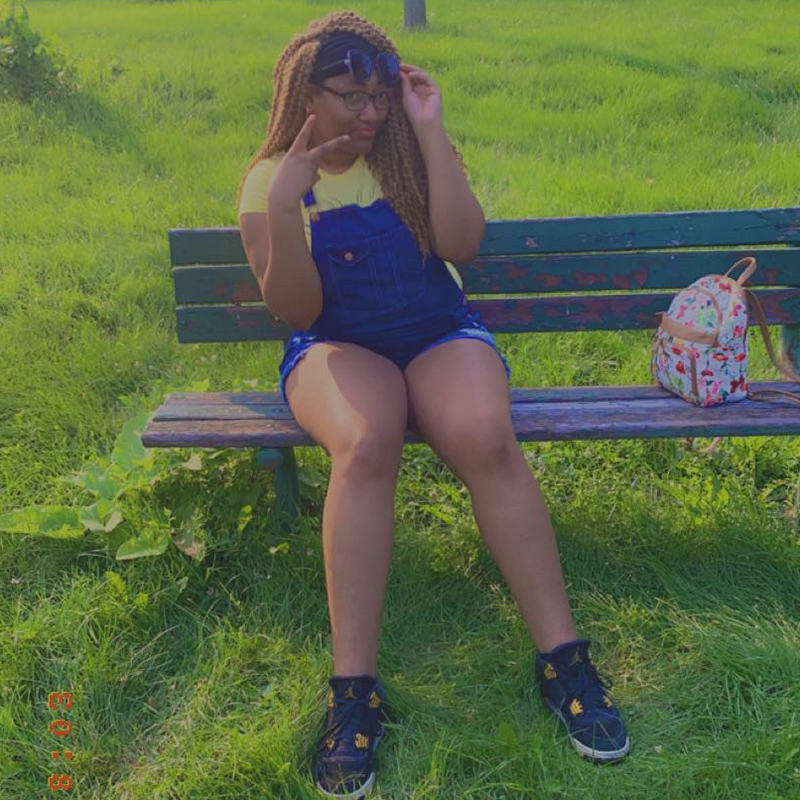 Wazzz Good! It's Talitha, she/her 💛AKA Litha 😋😎or ARYZE🎶. I'm 18, I LOVE to make music and act 🎭 I want to become a singer 🎤, and this program has opened my eyes to push forward and don't give up. I had so much fun and learned a lot; also met some people I'm glad to call my friends. "Time is precious so waste it wisely on watching our film" 😁
---
ANDREA GARCIA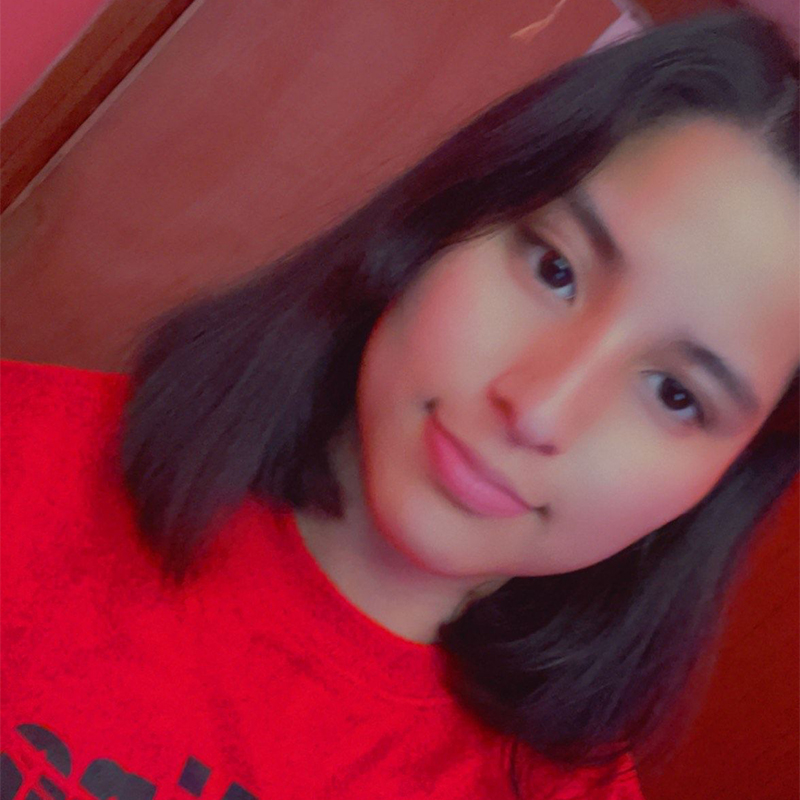 Hi—My name is Andrea. My three years of TimeLine have really helped me with using my voice to inspire others and become a leader. I always look forward to being here ever year to have fun, but most importantly be a listener to those that need it.
Andrea is the TimeLine South 2021 Artistic Fellow.
---
JAYLON BRYSON NELSON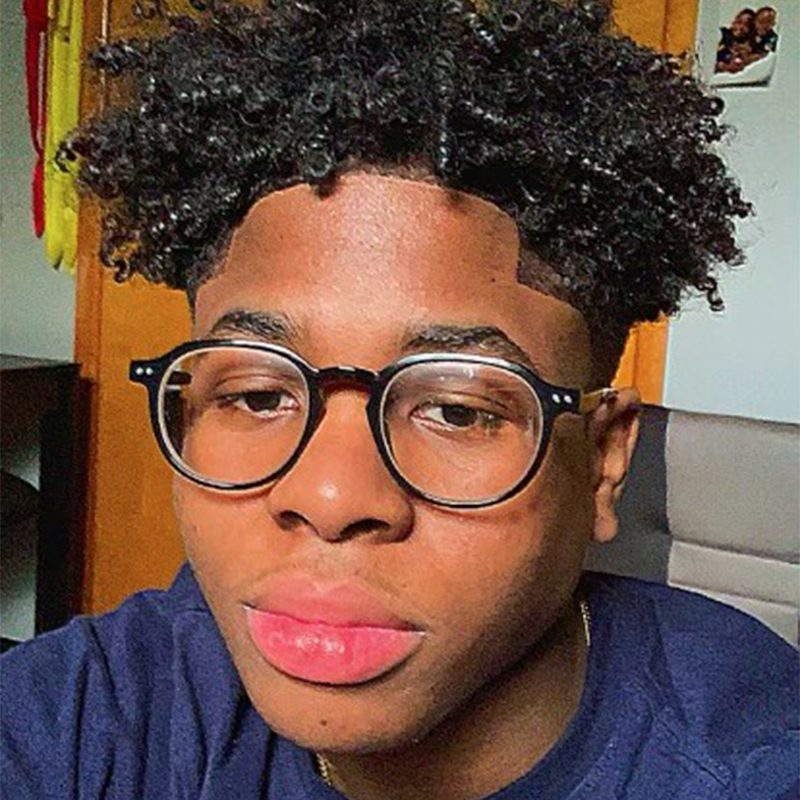 Jaylon is a lively, funny, and smart 16-year-old born in Las Vegas, Nevada, and raised in the one and only Chi-Town, going into his Junior year of HS. Jaylon is very excited about spending lots of time with his precious Gf (Makalah). Jaylon is going to work hard and occupy himself so he is the best person he can be. He is very grateful for everything he has been blessed with in life, especially with being a part of this year's TimeLine Theatre Ensemble. Jaylon is hoping this can push his creative thoughts and allow him to express himself in other areas.
---
DEVONTAE QUINN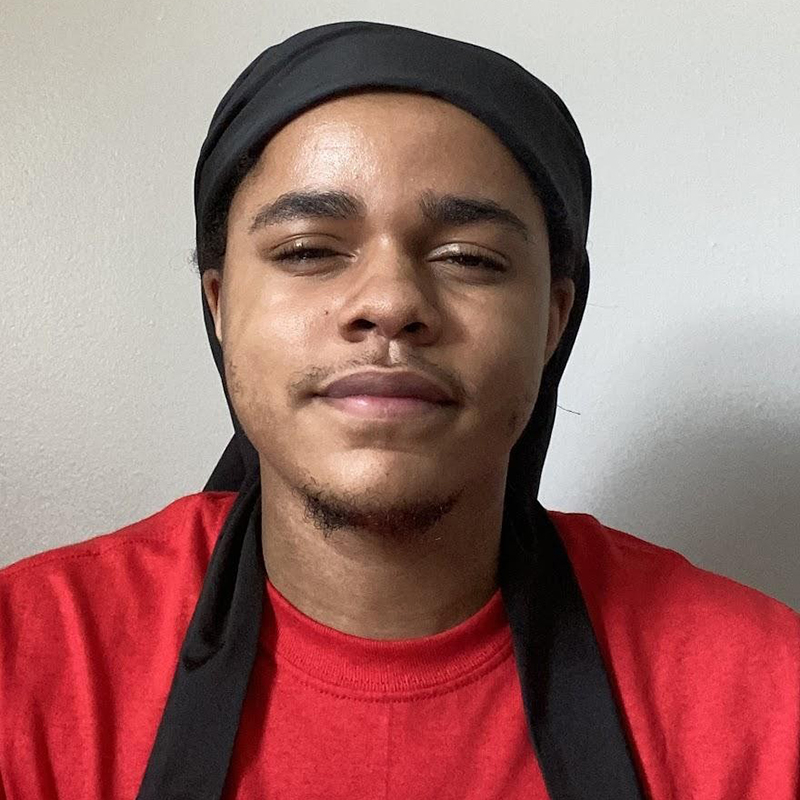 Devante is an up and coming senior from the south side of Chicago. Devontae been performing in TimeLine South for almost three years, and the program has done wonders for Devontae. Devontae had a hand in a little bit of everything in the show just like the others in the ensemble.
Devontae is the TimeLine South 2021 Ensemble Intern.
---
TAMIA SMITH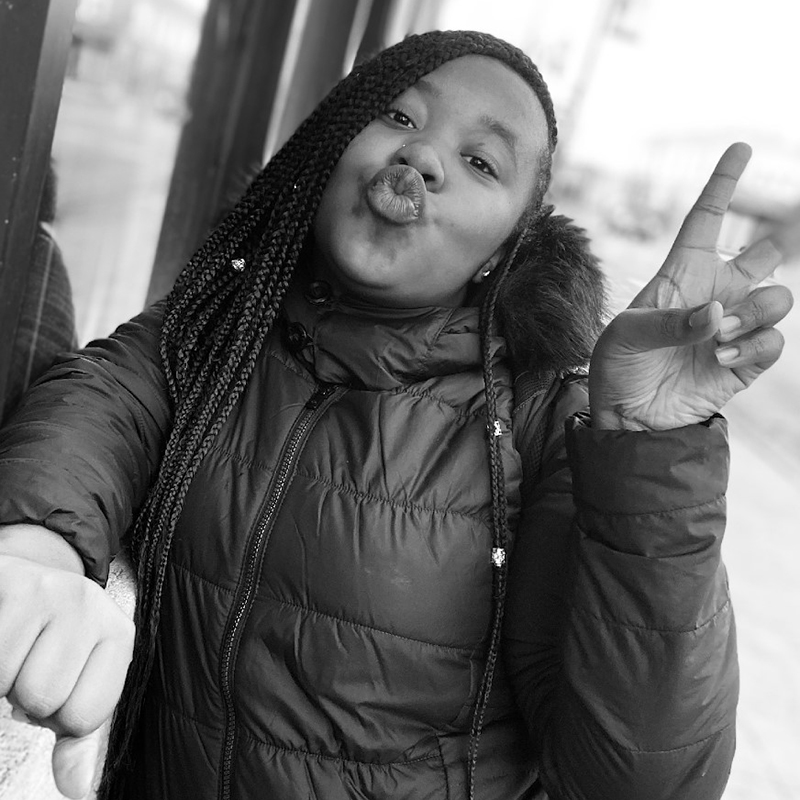 I'm Tamia—I came to TimeLine this year. I go to Perspectives High School of Technology. I'm 18 years old, my hobbies are playing video games and writing. The thing I loved most about TimeLine South is that everyone can be themselves without feeling judged or being judged.
---
MAKALAH SIMPSON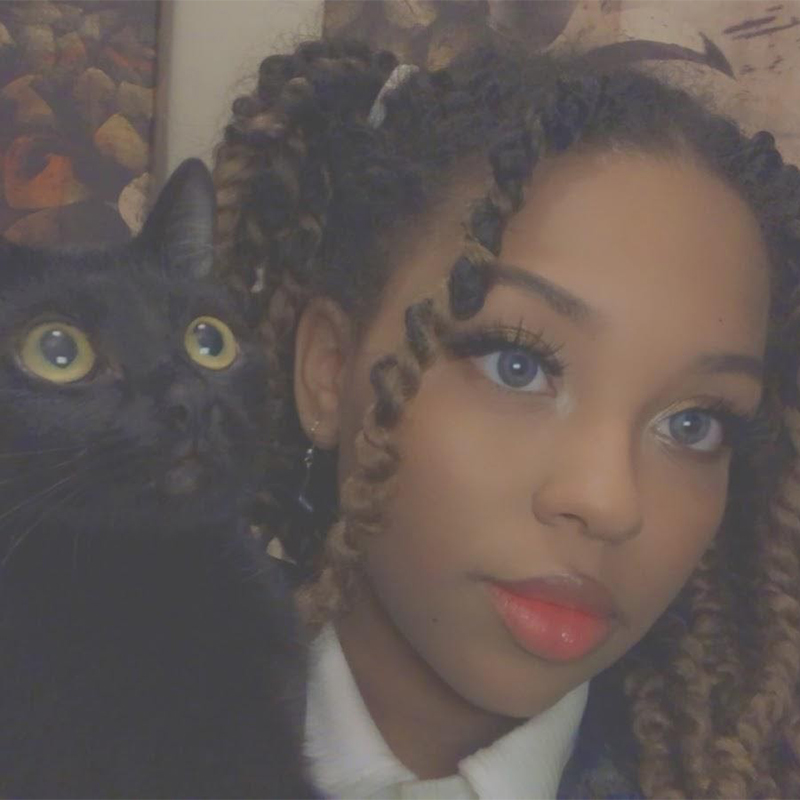 Makalah Simpson was born and raised in Chicago, Illinois. She is 16 years old, and is a junior attending Thornton Fractional South Highschool. Makalah has a love for all things artistic, but mostly spends their time singing and doing polychromatic art, whether it be with paints or pencils. She also has an intense love for animals, big and small, and aspires to be a veterinarian. Makalah joined TimeLine in the summer of 2020 in search of a safe space where she could be creative and show their true colors. She eventually became a member of this year's ensemble and the creator of TimeLine South's 2021 official show flyer art.