TO MASTER THE ART Lobby Experience

We aren't able to welcome you to our theatre on Wellington to explore a To Master the Art lobby experience in person. But we can bring you some images and the full content that was on display during our 2010 world premiere production! Explore it here:
---
The To Master the Art lobby featured this video with photos from Julia and Paul Child's life together, plus an entertaining look back at Julia's television shows, tips, and hijinks, edited by TimeLine Associate Artist Andrew Carter. Enjoy!
---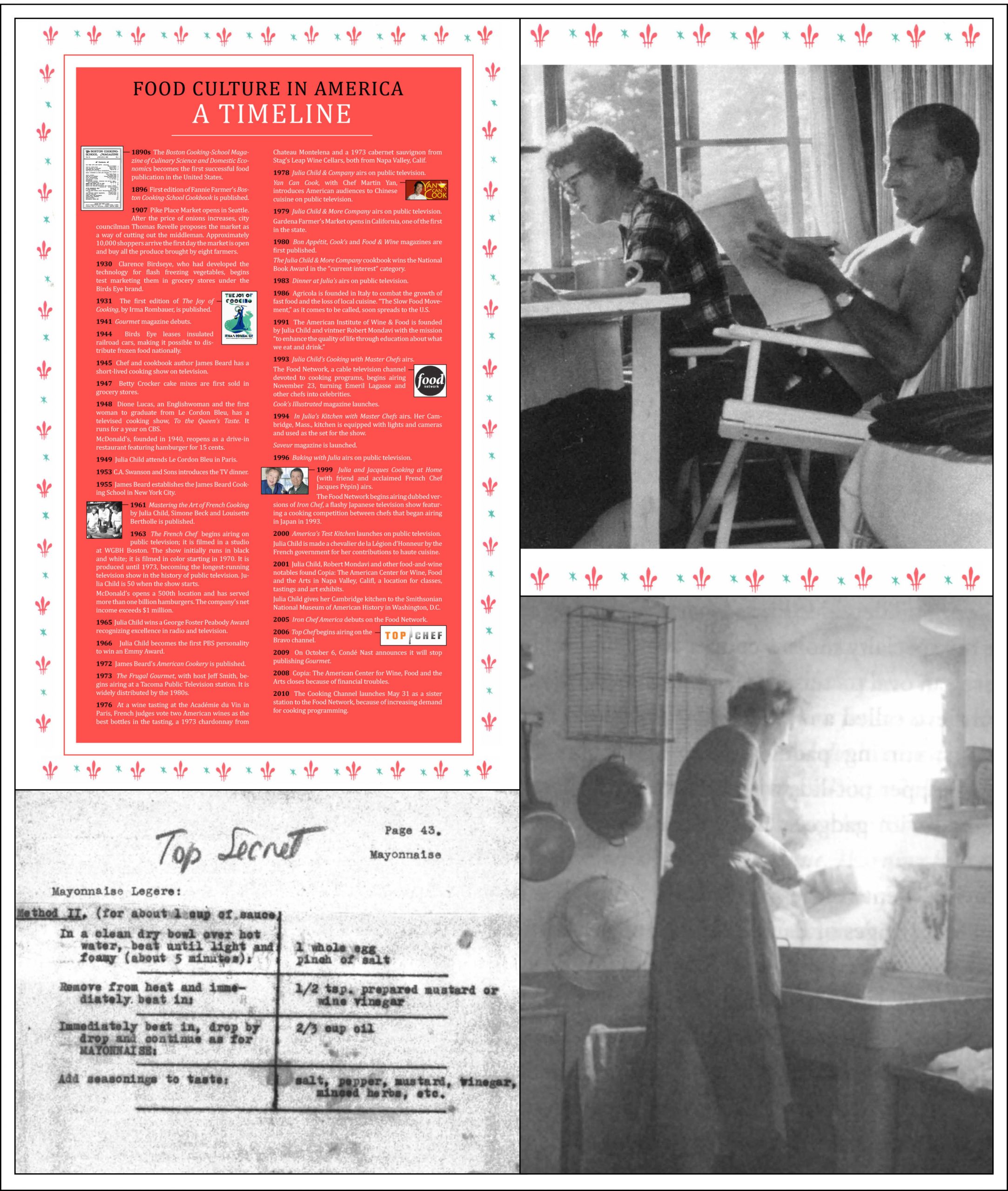 The 2010 To Master the Art lobby included photo panels; a timeline exploring Food Culture In America; information about Julia Child's life, cookbooks, influence, and famous quotes; a history of the United States and France post-World War II; and several of Julia's most beloved recipes—including for Oeufs Brouillés (Scrambled Eggs). We unfortunately don't have photographs of the lobby exhibit, but you can view and read PDFs of the panels.
VIEW AND DOWNLOAD THE LOBBY PANELS PDF
---
TO MASTER THE ART STUDY GUIDE
In 2010, dramaturg Maren Robinson also created a Study Guide, featuring text versions of much of the lobby display, plus additional information, discussion questions, and additional resources to explore the life and work of Julia Child.
VIEW AND DOWNLOAD THE STUDY GUIDE
---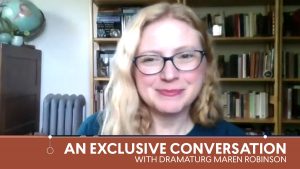 LISTEN NOW
During the remote viewing run of To Master the Art, Dramaturg Maren Robinson met with us digitally to talk about Julia Child's magnetism, all of the research that went into creating a story that was vibrant and authentic, and why it resonates even more in the context of the world we are living in today.