Why donate to TimeLine?
[TimeLine offers] extremely well done theatre relevant to our world today.
– TimeLine Donor
You are not wasting your time or money when you see a TimeLine production.
– TimeLine Donor
The work is consistent, professional, engaging, intimate and moving.
– TimeLine Donor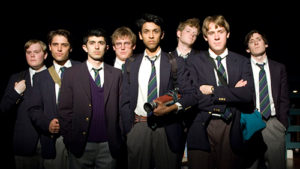 TimeLine is Chicago's only theater with a mission to present stories inspired by history that connect with today's social and political issues. We understand that every donation we receive is an investment, and we take this investment very seriously!
With only 55% of TimeLine Theatre's total income coming from ticket sales, donations are vital to ensuring the continued success of the organization.
Without the generosity of our dedicated community of supporters, we would not exist.
---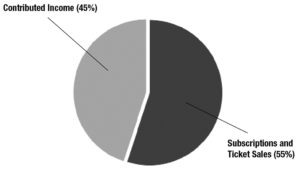 ---
We hope you'll consider being a part of our dynamic and expanding organization by making a donation.
---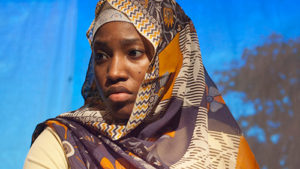 At TimeLine, we pledge to do all we can to make sure that every dollar we receive is invested wisely—a philosophy that has resulted in 17 seasons operating in the black.
We focus on what makes TimeLine unique—our mission to produce plays inspired by history that spark conversation with you, our audience, about the times we live in. We want TimeLine to be a place that encourages thought, emotion and discourse, and that can only happen with your involvement.
In grateful appreciation of our donors' generous support, TimeLine is delighted to invite our supporters behind-the-scenes for a variety of exclusive events and opportunities to connect with artists, Company Members and staff.
Learn more about the benefits of being a TimeLine donor on our Individual Giving page.
---
Pictured (from left): Alex Weisman, Joel Gross, Behzad Dabu, Brad Bukauskas, Govind Kumar, Rob Fenton, Michael Peters and Will Allan in The History Boys, 2009; Mildred Marie Langford in In Darfur, 2011.
PSave
Save
Save
Save
Save
Save
Save
Save
Save
Save
Save
Save
Save