Welcome to TimeLine's 19th season! Today we open The Price, commemorating the 100th birthday of the celebrated playwright Arthur Miller this fall.
This marks the third time that we've presented one of this master's plays, following up on two of TimeLine's most acclaimed productions—The Crucible in 2001, directed by Nick Bowling, and All My Sons in 2009, directed by Kimberly Senior.
With The Price, Miller becomes TimeLine's most-produced writer, perhaps not surprising since much of his work embodies our mission, exploring the ramifications of time and examining how social and political issues intertwine.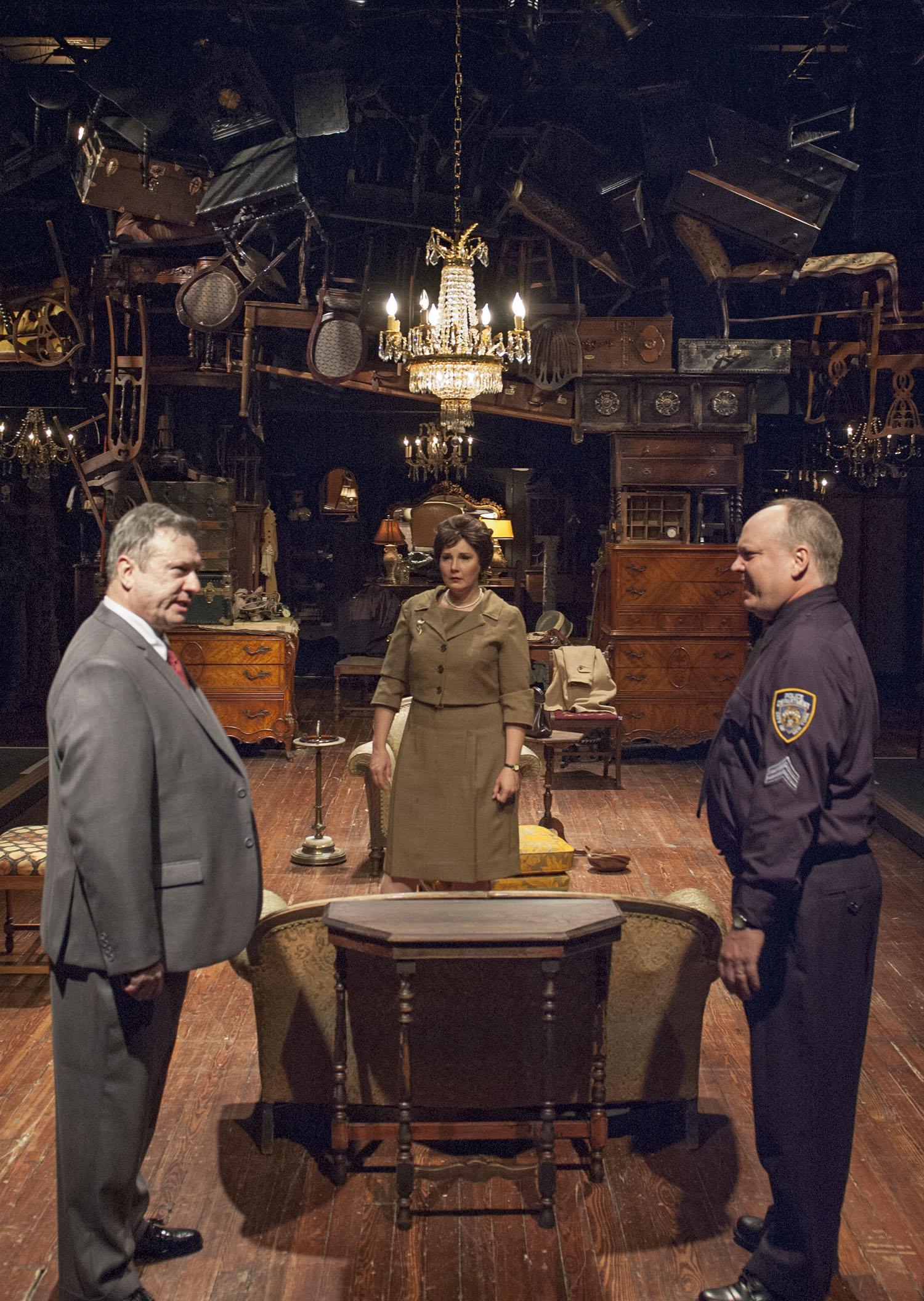 Quite often, Miller wasn't necessarily intending to craft "history plays." He was responding to contemporary issues and topics that were most urgent at the time he was writing. Now, with the perspective of distance, our viewing of so many of his works has deepened, providing capsules of a bygone era—a window into history. Yet his explosive writing still stings with a resonance today.
The Price, written approximately two decades after All My Sons and Death of a Salesman, explores a theme similar to those seminal dramas—the elusive quest for the American Dream.
In this play—set within an attic filled with family relics—the baggage of time and the weight of life's choices not only loom in the air, but shadow the characters' every move. Each has suffered through the Great Depression, following divergent paths out of it and emerging with starkly different and disconnected lives. They all have been stymied by time and their individual choices. And each is looking back with regret and uncertainty about when things went awry or how their lives and family ties could have been different … if only …
We're delighted to welcome back TimeLine Associate Artist Louis Contey, a director whose work floored me more than 20 years ago when I saw his production of another Miller jewel, A View from the Bridge. Still relatively new to Chicago, it was a defining moment for me—I grasped what Chicago theatre was, felt confident I was in the right city, and knew I had to find a way to work with Lou. Now a veteran of more than 10 TimeLine productions, Lou's acute vision and distinct connection to Miller's writing is exceptional.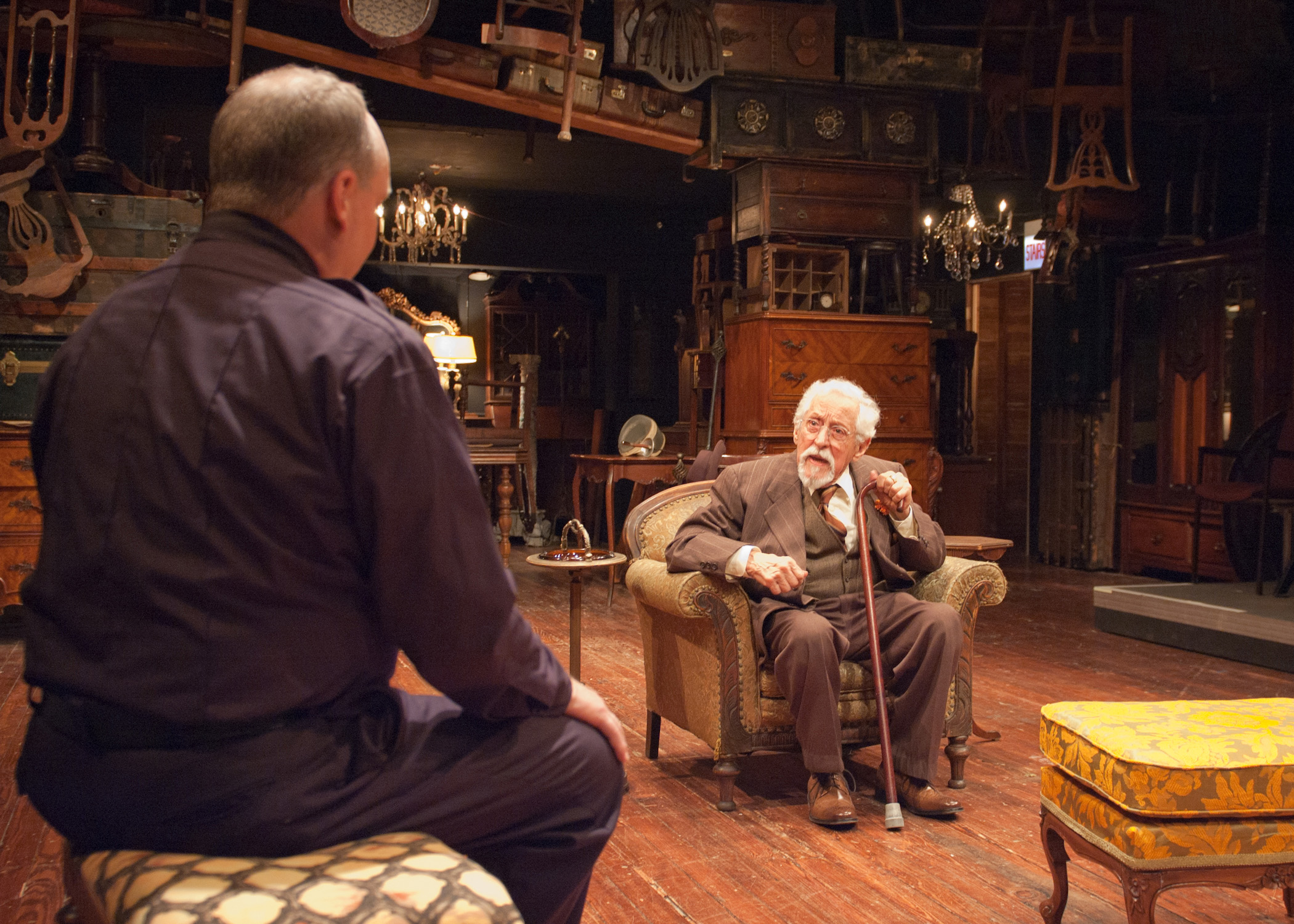 Joining him is an all-star design team and cast, including the inimitable Mike Nussbaum who returns to TimeLine just months after appearing in Lou's production of The Apple Family Plays. What a true blessing it is to have this remarkable artist, and even greater person, with us for so much of 2015. He was born to play the role of Solomon in The Price, and it's been our goal to make this happen for the past few years.
As we embark on year 19 for TimeLine, we're grateful to all of you for continuing to support this theatre company, for engaging in thoughtful discussion and going along with us for new experiences of classic works and maiden voyages of bold new scripts. With Spill, Sunset Baby and Chimerica on the horizon this season, I couldn't be more excited by what lies ahead at TimeLine and with you.
We're honored to begin another year together by saluting a man who continues to mean so much to us. Happy 100th, Mr. Miller.