With a fond farewell, this weekend we closed Kate Hennig's The Last Wife—a bold, modern twist on the life of King Henry VIII's last wife, Katherine Parr. If you were able to join us during the run, you know that part of our lobby display for The Last Wife was devoted to inspirational women leaders from throughout history. With an intimate lobby space, we could only fit 20 plaques up on the wall, so we asked our audiences who they thought we missed. Their answers reminded us how many smart, capable women there have been throughout history, and throughout the run, we shared about a dozen of these suggestions on our social media pages with the hashtag #InfluentialWomenLeaders. It has been a poignant reminder that throughout history there have been powerful, complicated, and ferocious women that, like Katherine Parr, have fought for change in their time the world over.
If you missed any of these posts over the last month, we've compiled them all here, along with a few bonus entries. Take a look!
---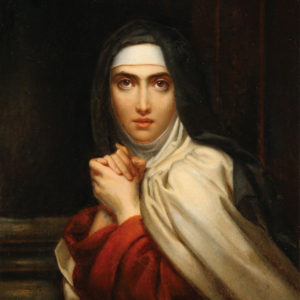 St. Teresa of Ávila
"Let nothing perturb you, nothing frighten you. All things pass. God does not change. Patience achieves everything."
Teresa of Ávila (1515-1582) was a Spanish mystic, writer, Roman Catholic saint and Carmelite nun. She initiated the reform of the Carmelite Order and emphasized contemplative life through mental prayer. St. Teresa was canonized by Pope Gregory XV and was the first woman to be elevated to doctor of the church by Pope Paul VI in 1970.
---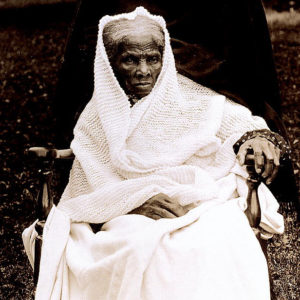 Harriet Tubman
"I had reasoned this out in my mind, there was one of two things I had a right to, liberty or death; if I could not have one, I would have the other."
Harriet Tubman (1820-1913) was a leading abolitionist and well-known "conductor" of the Underground Railroad. Born a slave in Maryland, she escaped in 1849 and made at least 19 trips to the South to lead her family and hundreds of other slaves to freedom, earning her the name "Moses." She was never caught and never lost a slave to the Southern militia. During the Civil War, Tubman served the Union army as a nurse, scout and spy. In the post-war era, she was an active participant in the women's rights movement.
---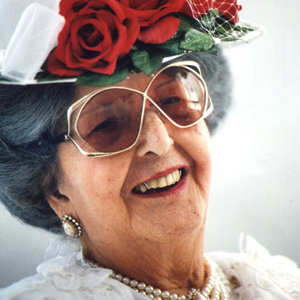 Felisa "Doña Fela" Rincón de Gautier
Felisa Rincón de Gautier (1897-1994), was the first female Mayor of San Juan, Puerto Rico, from 1946 to 1969. She was involved in the campaign to win Puerto Rican women the right to vote prior to her election. As Mayor, she focused on childcare programs, centers for seniors, legal aid for the poor and established a medical school in San Juan. Known fondly as "Doña Fela," she was widely supported by the city's poor citizens, winning re-election four times. After retiring from elected office, she became an American Good Will Ambassador for the United States and, at the age of 95, was the oldest delegate to the 1992 Democratic National Convention.
---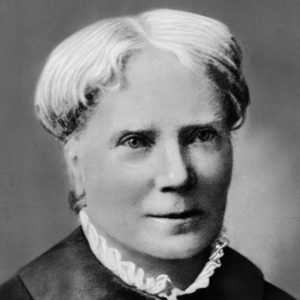 Elizabeth Blackwell
The first woman in America to receive a medical degree, Elizabeth Blackwell (1821-1910) graduated first in her class from New York's Geneva Medical College, in 1849. She established a medical school for women, New York Infirmary, in 1857.  An advocate for women entering the medical profession, she published several books on the subject in the 1860's including, "Medicine as a Profession For Women"and "Address on the Medical Education of Women."
---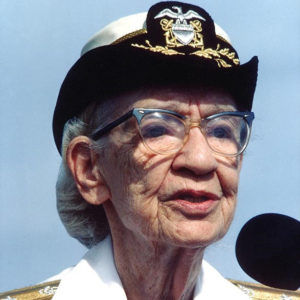 Grace Murray Hopper
Grace Murray Hopper (1906 – 1992) was a pioneer in computer science. She earned a PhD in mathematics from Yale University in 1934, a rare accomplishment at that time. She left her position as associate professor at Vassar to join the U.S. Navy during World War II. Assigned to the Bureau of Ordnance Computation Project at Harvard University, she became one of the first computer programmers for the Mark I computer (Hopper is commonly attributed with inventing the term "computer bug," after a moth flew into one of the computers). In 1949, she entered the private sector where she led the team that developed the first compiler, a precursor to the COBOL language. At the age of 60, she was recalled to the Navy to work on standardizing communication between different computer languages. She continued her work with the Navy until the age of 79, retiring as Navy Rear Admiral and the oldest serving officer in the service.
---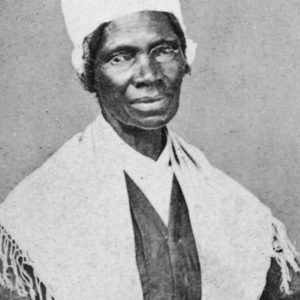 Sojourner Truth

"If the first woman God ever made was strong enough to turn the world upside down, these women together ought to be able to turn it right again."
Born into slavery, Sojourner Truth (1797 -1883) escaped with her infant daughter in 1826 and became a dedicated abolitionist, women's rights activist and evangelical. Truth gathered food and clothing for black regiments during the Civil War, met Abraham Lincoln at the White House, and devoted herself for helping the freedpeople during Reconstruction. She is best known for her impromptu speech, "Ain't I a Woman?" delivered at the Ohio Women's Rights Convention in 1851.
---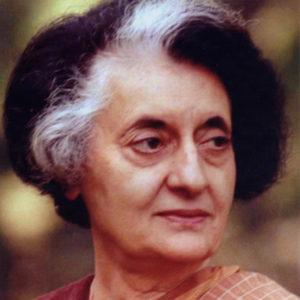 Indira Gandhi
"Forgiveness is a virtue of the brave."
Indira Gandhi (1917-1984), daughter of Jawaharlal Nehru, was India's third Prime Minister and first female Prime Minister. She served three consecutive terms from 1966 to 1977 and a fourth term from 1980 to 1984. As Prime Minister, she initiated agricultural improvements that led to a surplus of food grain production, authorized the development of a nuclear weapon, and went to war with Pakistan, resulting in the creation of Bangladesh in 1971. She also imposed a state of emergency from 1975 to 1977, during which citizens' rights were restricted. Following her order to storm the Sikh's holiest temple in 1984, Gandhi was assassinated by two of her bodyguards.
---
Elizabeth Cady Stanton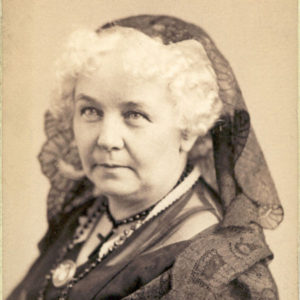 A suffragist, abolitionist and advocate for the temperance movement, Elizabeth Cady Stanton (1815-1902) is considered one of the principal founders of the women's rights movement in the United States. She wrote "Declaration of Sentiments," which was presented at the first women's rights convention in 1848, and was called "the philosopher and statesman of our movement" by Susan B. Anthony. With Anthony, Cady Stanton established the National Woman Suffrage Association in 1869. Her strong support of contraception and gender equality in divorce laws were considered radical in her time.
---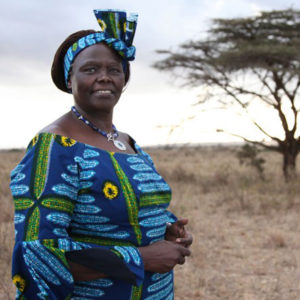 Wangari Muta Maathai
The first black African woman to win a Nobel Prize, Professor Wangari Muta Maathai (1940 – 2011) was a Kenyan environmentalist, women's rights activist and pro-democracy campaigner. In 1977, she founded the Green Belt Movement with the aim to reforest her country and provide women with a source of income. The movement is credited with the planting of more than 30 million trees and making major contributions to sustainable development, democracy, and peace. The movement continues its advocacy for environmental conservation and has inspired similar initiatives in other African countries.
---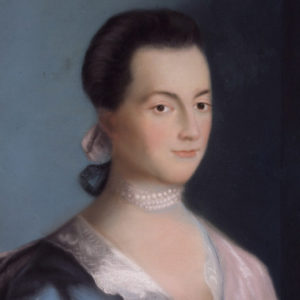 Abigail Adams
Abigail Adams (1744–1818) was the wife of John Adams, the second president of the United States, and mother of John Quincy Adams, the sixth president of the United States. She was her husband's confidante and advisor throughout his political career. Their letters show John seeking and receiving her counsel on many issues, including politics and national affairs. In March 1776, Abigail wrote to John in the Continental Congress urging him to "remember the ladies, and be more generous and favourable to them than your ancestors. Do not put such unlimited power into the hands of the Husbands." She was self-educated, managed the family's household and raised their four children mostly in John's absence.
---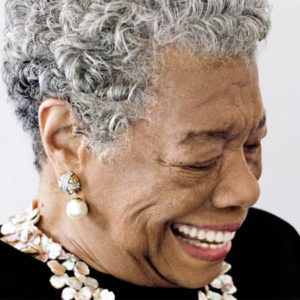 Maya Angelou
"You may write me down in history with your bitter, twisted lies, you may trod me in the very dirt but still, like dust, I'll rise."
Writer and civil rights activist, Maya Angelou (1928-2014) is best known for her 1969 memoir, "I Know Why the Caged Bird Sings," which was the first nonfiction best-seller by an African-American woman. Also widely known is her poem, "On the Pulse of Morning," which she recited at President Bill Clinton's inauguration. Recurrent themes in her writing include black women's strength, poverty, racism and each person's inherent value. She has received several honors for her literary and humanitarian efforts, including a Pulitzer Prize nomination for her collection, "Just Give Me a Cool Drink of Water 'Fore I Die."
---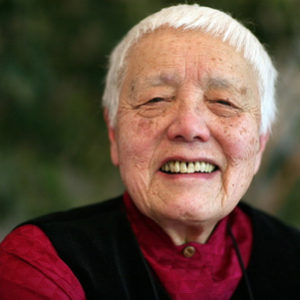 Grace Lee Boggs
"The only way to survive is by taking care of one another."
Grace Lee Boggs (1915 – 2015) was an author, philosopher and activist for civil rights, labor, feminism, Asian Americans, the environment and Detroit's Black Power movement. The daughter of Chinese immigrants, Boggs grew up in New York City and moved to Detroit in the 1950s, where she wrote for a socialist newspaper and wrote books on her developing concepts of revolution. A brilliant scholar, she enrolled at 16 at Barnard College, graduated in 1935 with a degree in philosophy, and in 1940 earned a doctorate from Bryn Mawr College. She initiated several community-based organizations seeking transformation by fostering youth leadership, creativity and collective action. Boggs aligned herself with revolutionaries in the spirit of Thoreau, Gandhi and Dr. King. "We are not subversives," she wrote. "We are struggling to change this country because we love it."
---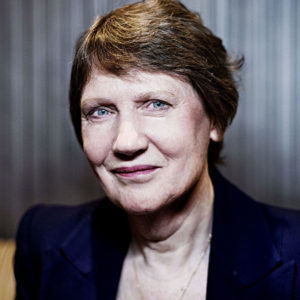 Helen Elizabeth Clark
Helen Elizabeth Clark (1950 -) was the first woman elected as New Zealand's Prime Minister at a general election (1999 to 2008) and the first woman appointed as Administrator of the United Nations Development Program (since 2009). An advocate of nuclear disarmament, a sustainable environment, reducing inequality, and public health, she has been honored with the Peace Prize from the Danish Peace Foundation, and was appointed as a member of the Order of New Zealand, the country's highest honor. Forbes magazine ranked her the 50th most powerful woman in the world in 2012. She rose to the 23rd position in 2014 and then 22nd in 2016.
---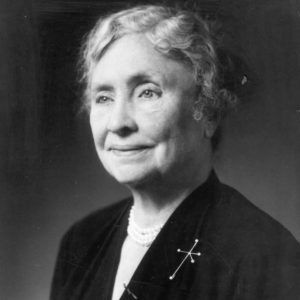 Helen Keller
"The highest result of education is tolerance."
Left blind and deaf by an illness at two years of age, Helen Keller (1880-1968) learned to communicate and graduated from college with the help of her teacher, Anne Sullivan. An activist, pacifist and socialist, she helped found the American Civil Liberties Union. Keller opposed U.S. involvement in World War I, advocated for women's and workers' rights, and served as counselor on international relations for the American Foundation for Overseas Blind. Her extraordinary accomplishments inspired a documentary about her life, "Helen Keller in Her Story," produced in 1955.
---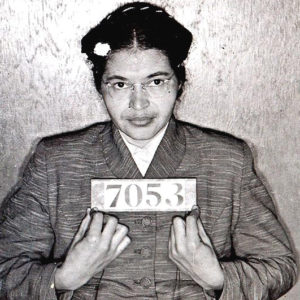 Rosa Parks
"You must never be fearful about what you are doing when it is right."
Rosa Parks (1913—2005) helped launch the civil rights movement in Montgomery, Alabama, by refusing to give up her seat on a bus to a white man in 1955. Following her conviction for violating segregation laws, Dr. Martin Luther King Jr. led a bus boycott that lasted more than a year and culminated with the U.S. Supreme Court ruling that bus segregation was unconstitutional. Parks received many accolades during her lifetime, including the NAACP's highest award.
---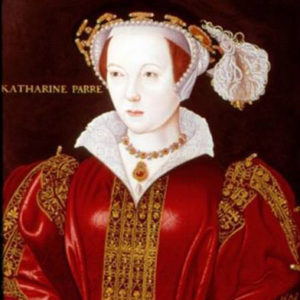 And last but not least … Katherine Parr
Katherine Parr was born in 1512. Despite a brief romance with Thomas Seymour, Katherine Parr and King Henry VIII were married on July 12, 1543. Katherine was Henry's sixth and final wife. A major advocate in reinstating Mary and Elizabeth into the line of succession, Katherine served as a nurse to Henry, and as a teacher and mother to Henry's three children, especially the young Princess Elizabeth, of whom she would later take full guardianship. Henry's intellectual equal, Katherine was the first English Queen to publish a book under her own name. When Henry left to lead a military campaign in France, he appointed Katherine Queen Regent, during which time she passed a number of official proclamations. Katherine ultimately survived Henry, and outlived him by one year. She passed away on September 7, 1548, just a week after giving birth to a child (with Thomas Seymour), a daughter she named Mary.
---
Here are all the other suggestions we received over the course of the run. Thank you to all who participated!
Cleopatra
Boudica
Nefertiti
Hatshepsut
King Jadwiga
Queen Christina
Theodora
Queen of Sheba
Lady Six Sky
Tomyris
Queen Mandukhai the Wise
Margaret I
Eve
Jane Addams
Marian Anderson
Sarah Angelique Grimke
Susan B Anthony
Ruth Bader Ginsberg
Josephine Baker
Sirimavo Bandaranaike
Harriet Beecher Stowe
Gertrude Bell
Sister Benita
Nora Brooks
Elaine Brown
Jane Byrne
Sister Carolyn Gage
St. Catherine Of Sienne
Margaret Chase Smith
Joan Chittister
Queen  Christina
Empress Cixi
Marie Curie
Angela Davis
Sandra Day O'Connor
Catherine de Medici
Ellen DeGeneres
Princess Diana of Wales
Tammy Duckworth
Amelia Earhart
Shirin Ebadi
Queen  Elizabeth I
Queen  Elizabeth II
Louise Endrich
Queen  Esther
Constance Fenimore Woolson
Elena Ferrante
Vigdis Finnbogadottir
Betty Friedan
Emma Goldman
Renee Hanover
bell hooks
Gwen Ifill
Sor Juana Inés de la Cruz
Mother Jones
Barbara Jordan
Elena Kagan
Mia Khalifa
Fannie Lou Hamer
Ada Lovelace
Rosa Luxemburg
Queen Manduhai the Wise
Wilma Mankiller
Queen  Margaret of Anjou
Beryl Markham
Golda Meir
Mee Moua
Florence Muia
Nichelle Nichols
Michelle Obama
Rosie O'Donnell
Isabella of Aragon
Joan of Arc
Marcia P Johnson
Nancy Pelosi
Evita Peron
Condoleeza Rice
Ann Richards
Sally Ride
Mary Robinson
Correta Scott King
Sarah Shah
Ching Shih
Sonia Sotomayor
Gertrude Stein
Gloria Steinhem
Mother Teresa
Valentina Tereshkova
Margaret Thatcher
Catherine the Great
Queen Victoria
Hildegard Von bingen
Elizabeth Warren
Edith Wilson
Oprah Winfrey
Save
Save
Save
Save
Save
Save
Save
Save
Save
Save