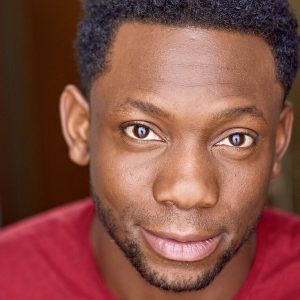 We're in our final two weeks of the Chicago premiere of Cardboard Piano! Before these four lovely actors take their final bows on March 17, we thought we'd pull back the curtain and get to know them outside their work bringing this heartfelt show to life. You can read the first interview in the series with cast member Adia Alli here. Next up is Kai Ealy, who's making his TimeLine debut playing Soldier and Paul.
---
Tell us the story of when you first knew you wanted to become an actor.
Well I actually wanted to be professional soccer player. I ended up getting hurt my junior year. My high school required an arts course to graduate so I took theater. My theater teacher Amy Patel was insistent that I took Theater 2 my senior year and so I did. I was bit by the bug and loved it ever since.
What has been your favorite or most unique audience reaction you've heard to this show?
When people see the Soldier in act one, they get really frightened for the other characters. It makes me smile.
What do you hope the audience takes away from having seen this show?
Audiences should go away with a mixture of emotions. There so much love, hate, forgiveness, laughter. You should feel comfortably uncomfortable if that makes any sense.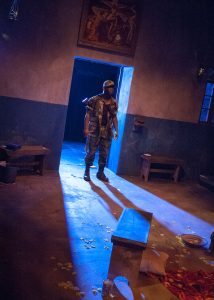 In TimeLine's 99-seat space, the audience is never more than a few feet from the action. How does being in such an intimate space affect your engagement with the audience?
I absolutely love it. The way I see it is that your in our world now, the audience just has a window seat.
What has been your favorite moment working on this show so far?
Watching Freedom Martin evolve throughout this process and his last year in high school. It's an honor to witness.
What's it like backstage?
For me it's quiet. I usually have my headphones on listening to my favorite tracks. Everyone is always focused on making the show better than the one before.
What's your favorite moment in the play?
The end of the play when Chris comes back with the Cardboard Piano. Ruth is strong and Adia Alli exudes her strength brilliantly.
We can't all be cardboard piano creators; what's the craftiest thing you've ever made?
I made pillows in Home Ec once… that's about as crafty as it gets. Oh and I made kraft macaroni n cheese many times, does that count? (editor's note: it totally does.)