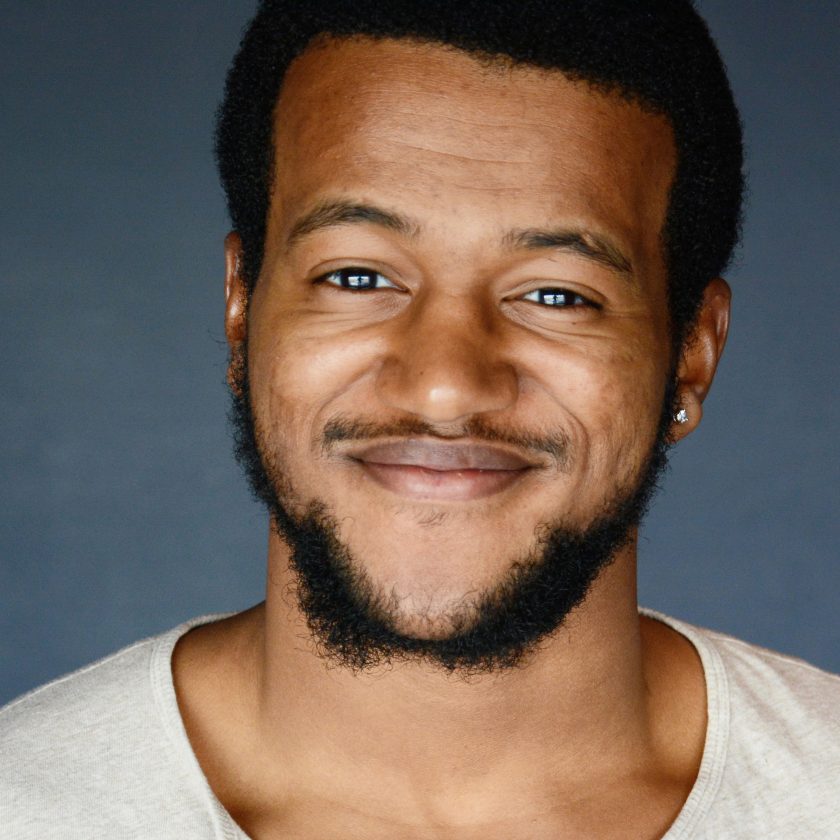 It's with a heavy heart that we are saying goodbye to Too Heavy for your Pocket, closing out our 22nd season on June 29. Earlier during the run, we met the four actors bringing this story to life, and here at the end after a 10-week run, we're catching up with the same extraordinary folks to see what's changed between then and now.
Here are a few final thoughts with Cage Sebastian Pierre, who portrays Tony Carter.
What is your favorite part about portraying this character?
I have many, but my favorite two are how many jokes he makes, and the fun he has with his family. He loves them more than anything else, and it's evidenced in how he speaks about them and how in our production he continuously celebrates and supports them. My other is how humbled he is at the end of the play. Playing a character who at the end of every show leaves like he learned an enormous lesson in respect, humility, and trust teaches me that lesson every day.
What's your favorite moment in the play?
My favorite moment in the play is "Hip hip Horray." It feels so warm and familial and I always love doing it no matter what mood I'm in.
In TimeLine's 99-seat space, the audience is never more than a few feet from the action. How does being in such an intimate space affect your engagement with the audience?
The dialogue between actor and audience is so much more nuanced. We know exactly how the audience feels and those feelings shape how we move forward in the play. As we put energy in the space, it is immediately returned five-fold, and we return it 10-fold, and so on and so forth. So what is created, on good days, is a beautiful energy loop, giving each audience their own custom-fitted, tailor-made show, while still maintaining the integrity of the show we crafted when we were alone.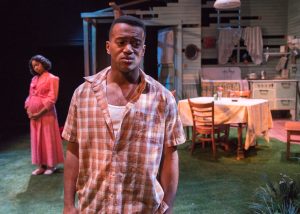 What has been your favorite or most unique audience reaction you've heard to this show?
People TALK during our show. Some of my favorite comments have been "Take her hand." People collectively saying "amen" with us. Things like that. Whenever they feel the gravity of the show to the point they feel pulled in and a part of the show … I like that.
What's it like backstage? Any weird backstage shenanigans we should know about?
We're pretty up and down. Some days we're very calm and moving in and out of the space like a well-oiled machine. Some days, we're backstage laughing, and singing, and joking. It depends.
As much as with the actors, it is so with the characters and the play itself—I'm in love.
What are you going to miss most after closing this show on June 29?
Getting paid to see my cast and crew every day. I have fallen and re-fallen in love with them every day. They are easily some of the best actors I've worked with, and mos def some of my favorite people in the world. I'll miss bowing with them. That and getting to say those words. The words the words the WORDS. They're so beautiful. As much as with the actors, it is so with the characters and the play itself—I'm in love.