In honor of Relentless and its character Franklin (a winemaker), TimeLine partnered with Lakeview East's BottlesUp! for a super fun Take Home Wine Tasting! (Weren't able to join us? You can still learn about the featured wines through this video of the Zoom gathering!).
Now, raise a new glass to Relentless with these recommendations from BottlesUp!. Each of the wines and liquors listed below is from a Black-owned company or Black winemaker, and is available from BottlesUp!'s retail location at 3164 N. Broadway. You'll also save 10% if you mention TimeLine Theatre or Relentless through the end of October. What better way to support Black businesses AND shop local than by finding your new favorite beverage!
---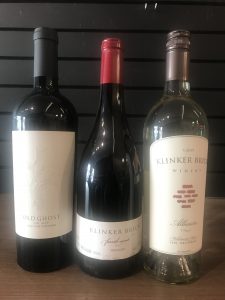 Klinker Brick Wines
2016 Old Ghost Old Vine Zinfandel
2016 Farrah Syrah
2019 Albarino
Steve and Lori Felten, fifth generation grape growers in the Lodi region, continue the tradition of cultivating "Old Vine" Zinfandel vineyards that their ancestors planted in the early 1900's. With roots in Germany, Russia and later the Dakotas, the family settled in Lodi, first producing watermelons. Recognizing that the soil and climate were ideal for growing grapes, they began to plant varieties that included Zinfandel, Tokay, Carignane, and Alicante. For over one hundred years, the family has cultivated the land with the aim of producing top quality fruit.
Winemaker Joseph Smith joined Klinker Brick in 2008 after starting his career in the nineties as an apprentice with Gnekow Family Wines. From there he worked under Barry Gnekow at Hahn and also Michael David as a cellar master and ultimately our full time winemaker. Joseph has been producing wines of exceptional quality for Klinker Brick.
---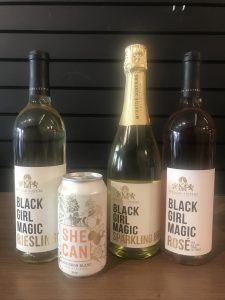 The McBride Sisters Wine Collection
Black Girl Magic 2018 California Riesling
NV Hawke's Bay New Zealand Sparkling Brut Rosé
SHE CAN New Zealand Sauvignon Blanc
Black Girl Magic 2019 California Rosé

The McBride Sisters Wine Collection is a story of two sisters and their passion for wine. Though continents apart, they were raised in the wine regions of Monterey, California and Marlborough, New Zealand; independently growing up in and around vineyards and developing an appreciation for the craft of fine winemaking. Upon meeting, they quickly discovered they shared the same passion for wine and had remarkably similar upbringings. After spending time traveling to wine regions around the world to fine-tune their craft, they created the McBride Sisters Wine Collection, uniting their parallel lives and passions. Now the largest African-American-owned wine company in the United States, their collection of wines represents a genuine sense of place. Both the New Zealand and Central Coast of California wines are true expressions of each region's terroir and their signature style; a blend of old-world elegance and new-world finesse.
---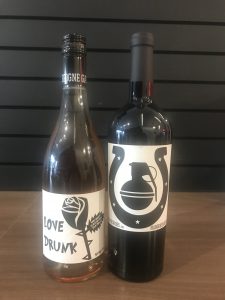 Maison Noir Wines
Love Drunk, Rosé
Horseshoes & Handgrenades, Red
Maison Noir is a two-fold lifestyle project producing both a T-Shirt line and Oregon wines. Founded by sommelier André Hueston Mack in 2007, both ends of Maison Noir incorporate a trademark attitude and personal perspective on wine subculture. The wines are unique and distinctive garage wines, initially created for some of the New York's best restaurants for whom Mack was a sommelier and now available nationwide.
---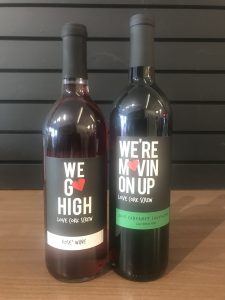 Love Cork Screw
We Go High, Rosé
We're Movin On Up, Cabernet Sauvignon
Love Cork Screw is a lifestyle brand that launched in 2013. Since its inception, the Love Cork Screw brand has acquired over 50 locations including, Target, Mariano's, Binny's, Whole Foods and other Chicago land area stores, restaurants and bars. Love Cork Screw wine varietals offer the sophisticated and novice wine enthusiasts a range of choices for any palate; each sleek wine bottle is colorful, whimsical and fun. Love Cork Screw products seek to accentuate the five senses – titillate the palate, stimulate the tactile and arouse the aural and the aroma. The grapes for Love Cork Screw wines are carefully selected from various vineyards to give complexity, balance, and intensity of flavors that make Love Cork Screw varietals the selection of choice for many.
---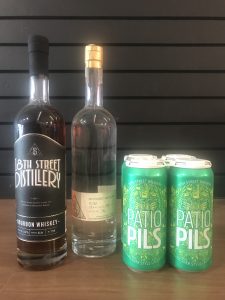 18th Street Brewery / Distillery
Bourbon Whiskey
Rum
Best Patio Pils, Pilsner Style Lager
18th Street Brewery was founded as a home brewery by Drew Fox in 2010. After years of hands-on learning and exploration, 18th Street Brewery became official with the release of SINISTER DIPA in 2013. The Hammond location now houses our production, packaging, barrel program, a taproom and a full service kitchen. The original Gary, Ind. location now houses a small 10-barrel open fermentation system, as well as a taproom, craft cocktail bar and kitchen. 18th Street Distillery is the first award winning artisan distillery to open since prohibition in Hammond, let alone Northwest Indiana. 18th Street is currently the second largest brewery in Northwest Indiana. "18th Street is comprised of hard working, motivated individuals who strive to be the best. We love our jobs. We love our beer. We live and love what we do."
---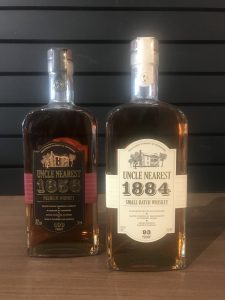 Uncle Nearest
1856 Premium Aged Whiskey
1884 Small Batch Whiskey
Launched in 2017, Uncle Nearest is a brand of Tennessee whiskey. The whiskey is named after the formerly enslaved man, Nathaniel "Nearest" Green, who taught a young Jack Daniel the craft of distilling. The brand's producer is Uncle Nearest, Inc., headquartered in Nashville, Tennessee. A key driver of the new brand's creation is Fawn Weaver; she was so inspired by Green's story, according to The Tennessean, that she launched the Nearest Green Foundation to promote his legacy, pulled together a coalition to launch the brand, and even bought the 313-acre Lynchburg farm where Green taught Daniel and worked together side by side for years afterward.
---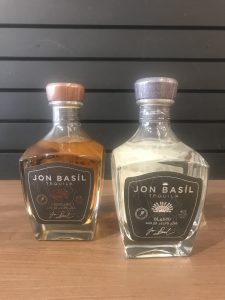 Jon Basíl Tequila
Reposado
Blanco
Jon Basil Tequila is distilled from 100 percent perfectly ripened Agave plants masterfully blended from the high and low lands of Jalisco, Mexico. Their tequila's unexplainably smooth finish provides a uniquely premium experience suitable to enhance every occasion. Based in Chicago and founded in 2018, Jon Basil Tequila is a staple used to celebrate the wins and learn from the losses. It represents only one movement — and that is forward.