In honor of this year's presidential election, we reached out to TimeLine company, associate artists, board, and staff to ask about their views on voting. We asked them three questions:
What was your first memory involving voting?
What can you remember about the first time you voted?
What does voting mean to you?
Across generations and over many elections, experiences differed but the bottom line remained the same: we believe that voting is a piece of our democracy, a right, a responsibility, a communal voice in what our future holds. So from all of us at TimeLine: thank you for being a part of our community. We hope you draw strength and inspiration from the words below or from other voices in your community, and consider sharing what voting means to you in the comments below.
And if you can vote, we hope you do.
---
Megan Geigner
Associate Artist
In 2004, I traveled through dozens of states registering audience members to vote in concert venue parking lots. I registered over 600 people under the age of 25 to vote in over 30 states! In 2008, I remember standing in Grant Park watching the votes come in, knowing that I had been part of a historic election when I cast my vote at Benito Juarez High School earlier that day. In 2016, I voted at a middle school in Annapolis, Maryland, and then took myself out for breakfast before going to my job where I was in dress rehearsals for Much Ado About Nothing at the US Naval Academy. This year, I dropped off my mail ballot at Warren Park on the first day of early voting. It is funny how vividly I remember all these different experiences of voting and being part of the voting process! I hope all of you will vote, too!
---
Terry Hamilton
Associate Artist
My first memory of an election was during the Kennedy/Nixon race. I was about 7 yrs old. My family were big Kennedy supporters and I remember watching the Democratic convention with my family in 1960. I just remember it was like a big party and I loved all the balloons falling down out of the ceiling.
The first election I voted in was the McGovern/Nixon '72 election. I had pretty long hair back then and I remember as I was walking into the polling place past an older straight laced looking gentleman he said as I walked by, "I know who you're voting for." The irony of both these memories is that I ended up playing Nixon in TimeLine's production of Frost/Nixon.
What does voting mean to me? You can donate money, make calls and campaign for your favorite candidate. But voting is were your true power lies. Your vote is actually you participating in the outcome of our government and democracy. If you don't vote, you really have no voice in the way things turn out, and really no right to complain about it. Without your vote you are truly powerless.
---

Josephine Kearns
Associate Artist
My first voting memory was the '88 presidential election. I was in kindergarten and my school, located in a solidly blue region, held a mock vote which Dukakis won in a landslide. I remember telling friends definitively that if our school's votes had counted, Dukakis would have beaten Bush.
It was actually maybe my third time voting, but my favorite memory is of the 2004 primary. I got to vote for Obama to be a Senate candidate. I can still picture where my voting booth sat in that park district gym.
To me voting is about looking around, identifying who in our country most needs help, and voting with their needs in mind. We're a society and we're all here to help each other. Voting is one tiny piece of our responsibility, but it's an important one.
---

Eileen LaCario
Board President
I have always said that my two passions are theatre and politics. Growing up I remember going with my mother to vote; as a little one, I remembered that we voted in the school that I would go to, when I grew up, and that was exciting to me. Thinking back I have memories of things that I did with my mother that made lasting impressions on my life, those most impactful were voting and going downtown to see theatre! They are things that I have carried through as important to me till today, some 50 years later. I vividly remember the first time I voted (for Jimmy Carter) and he won! And the first commercial show that I worked for (1776) and it got rave reviews! They certainly coincided and set me up for the rest of my life. My wish for this year, more than ever, is that everyone votes like our lives and our theatres depend on it.
---
John M. Sirek
Board Member
I don't remember ever talking about voting with my parents. It was just something that people did. It was a given. Growing up on a small dairy farm in southern Minnesota, most of the people in our lives were simple, hard-working folks who were born and raised in that very same community. It was a tight-knit place. The County and Township were the two primary levels of government I was aware of. My father was a minor elected official in the Township. I doubt that his duties took more than an hour or two a month. To my knowledge he never had anyone run against him. My first memory of an election and voting was talking with him at the local polling place when I was very young, probably around 4 or 5.
---

John Sterling
Board Member
I remember the first time I voted absentee. I was a college student in the spring of 1983 during the municipal elections (the infamous, "Vote Epton…before it's too late" election). Most of my friends were suburbanites or from downstate, so the Chicago mayoral didn't mean much to them. But it was a big deal – Harold Washington won by something like 3 or 4 percent. It was really the first time it felt like my vote mattered and it took an extra effort back then to get an absentee ballot and vote.
---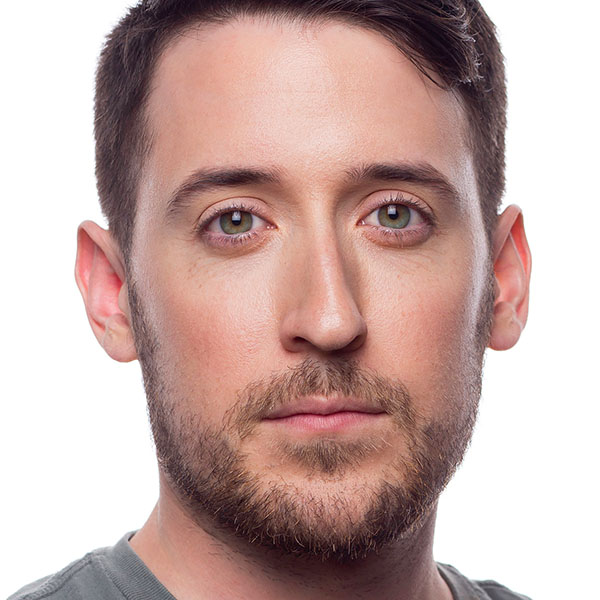 Will Allan
Company Member
Growing up, I knew that voting was very important. My parents always voted and were proud to do so. They never really talked politics around me and they wouldn't tell me who they voted for because they didn't want to influence my decisions. I'm forever grateful for that. I've since learned that we vote along the same lines, but getting the chance to discover that for myself is what made me a lifetime voter.
The first time I voted was in the 2004 presidential election. It was the lackluster Bush/Kerry election. It was very exciting to get to vote, but I didn't feel truly energized until 2008.
Voting is important to me because it is really the only chance we have, as Americans, in truly participating in democracy. There is so much noise around every election, but once you step into that booth, the decision is yours and only yours. I've voted for winners, I've voted for losers, but I never feel like I wasted my time. It is our civic duty and it is the only true way the people still have power in this country.
---
Janet Ulrich Brooks
Company Member
I come from a family of educators and In my family, voting was a given. There was never a question of not voting. My mother kept abreast of all the candidates and voted across parties when she saw fit. She never asked me who I voted for, but always asked if I'd voted – and would call to remind of election day. I was so proud of how she researched and voted her conscience, regardless of party. Both of my parents were knowledgeable about how government works. They got involved too! When passionate about an issue, Mom would write letters to Congressmen and Senators, offering her opinion and urging them to reconsider their stance. My father ran for, and was elected Mayor of our town after I'd grown and left home. After my parents retired, they worked the polls at every election. I will always exercise my right to vote.
---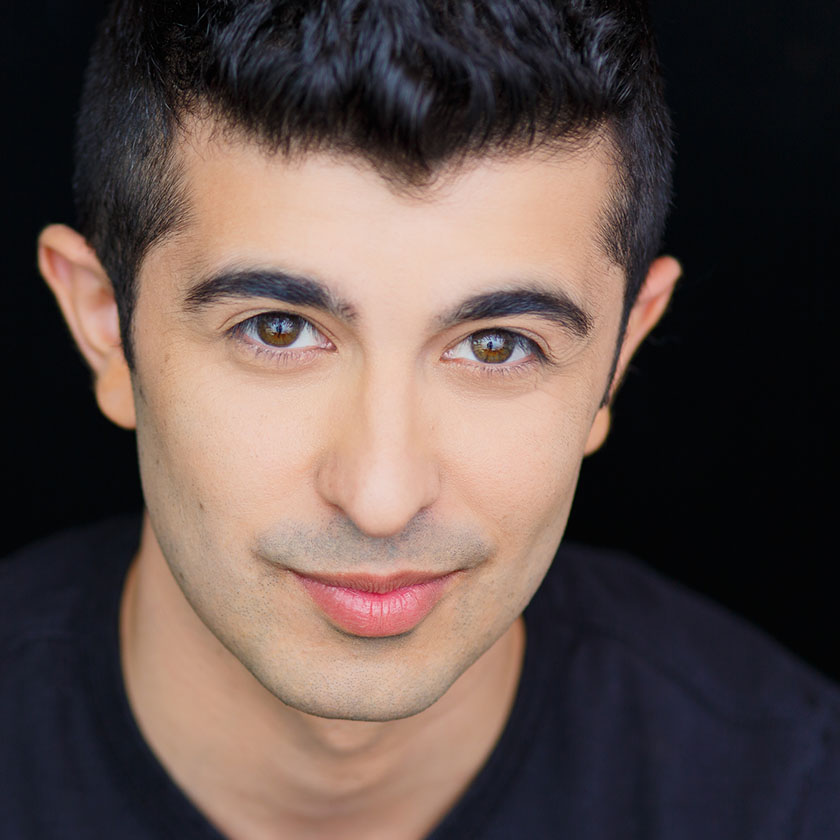 Behzad Dabu
Company Member
I was always taught: "If you don't vote, you can't complain!" My mom and dad had a very long and arduous path to citizenship in this country. Living here for well over a decade without the ability to vote. Watching them get sworn in for citizenship and being able to vote, made the right to vote even more important for me.
I do remember voting PROUDLY for Obama, and then later that night, walking from my South Loop apartment to Grant Park to watch him accept the nomination. It was a wonderful night and I'll never forget it.
I think voting is quite simply, the most efficient way to turn your opinions into action. Especially voting on local issues and measures, which often have a greater impact on your day-to-day life than a general presidential election might.
---
Anish Jethmalani
Company Member
I remember learning about voting in Civics class during middle school. I don't think many schools offer this class anymore which is unfortunate, but we learned quite a bit about the voting process, the structure of our government and how a healthy democracy functions. I think schools should start to educate students early about their civic duty and bringing back civics education would be a great start.
My first memory of voting was in the 1992 election. I remember watching the debates and learning more about the candidates. I remember feeling empowered and grateful to have that freedom to be able to vote.
I think voting is so important because ultimately, we the people need to make our voices heard about how our government functions. We need to decide what policies will be implemented to shape not only our lives, but the lives of future generations. Today, it's easy to be cynical and jaded given the polarization in our country, but we owe it to ourselves to not give up. Every time I wait in line and step into the voting booth, I think about the countless generations of Americans who sacrificed their lives and freedoms to be able to give us that sacred opportunity to be present to vote. It's not only a duty to our country, but also a duty to the legacy of those who came before and fought for that right.
---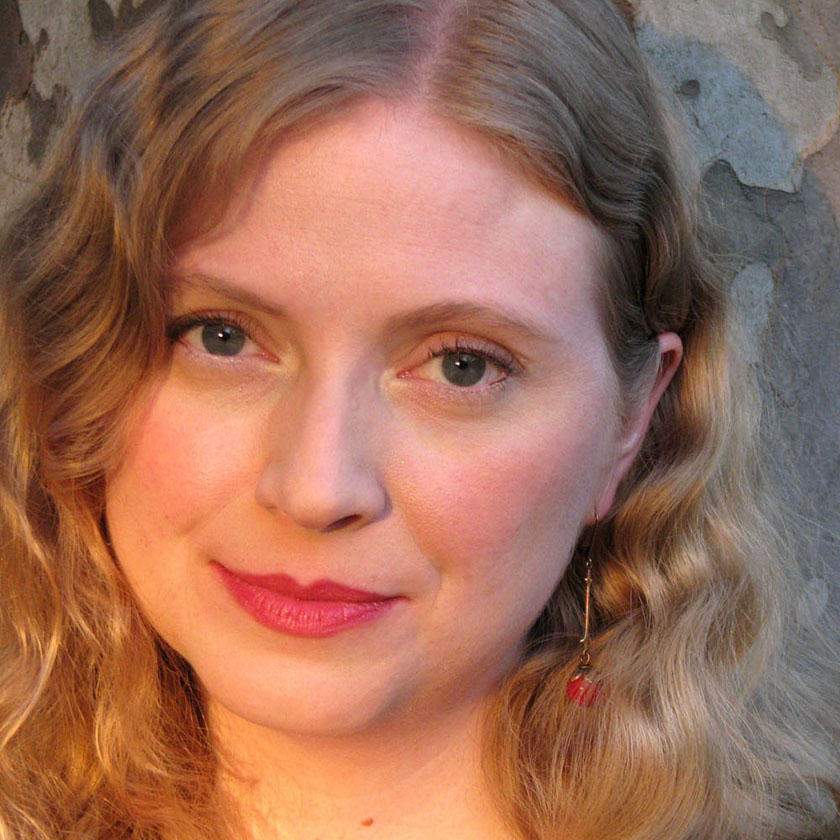 Maren Robinson
Company Member, Resident Dramaturg
My first memory of related to voting is standing in one of those curtained voting booths with my mom at the school that would become my grade school. I remember that I was holding onto her legs and after she explained that the curtains were to keep your vote private I was very concerned that I couldn't be in the booth with her so she had taken me to an election judge who assured me that I could be in the booth with my mom. I think there was something about the seriousness of it all that impressed me at a young age which means that I have voted in every election I could ever since I hit the age of 18.
I didn't turn 18 until after my senior year of high school so my first voting experience was as an absentee voter. I was at University and signed up to vote absentee. I remember they sent these tiny red pencils with the ballot and I had a collection of 4 of them in my pen cup by the time I finished my undergraduate degree.
For me voting is especially important on the local level. We can get frustrated with national elections for a variety of reasons, the electoral college, candidates that were not a first choice, it is still important to vote nationally, but I find I can see changes on the local level more easily. In the last aldermanic election in my ward the winning candidate only won by 12 votes. That is a moment that you see how important your vote is. Being a nerd, I also love the small races. I do my research on judges and vote for judges, because they have such an impact on the people in our community. The Metropolitan Water Reclamation District positions are so important. That is our drinking water they are managing so I always want to make sure I feel good about the candidates who get my vote.
---
Ebony Chuukwu
Development Coordinator
My first experience with voting was when I would go with my mom to our local elementary school and I would always wonder why we had to go there of all places, but it was always nice because there were so many people who obviously people in our neighborhood were very engaged which was great!
I remember the first time I voted was for Obama's second term in 2012, which was so cool because I was able to vote for a black man for president, which I'm not sure when that'll be able to happen again. At that point, I believe I was just starting college, and going to school in Iowa where you could caucus was also exciting, because I was in such a new environment with people who I didn't know. While I went to a pretty politically left school, we were caucusing with people of the town as well, which was super interesting and informative.
Growing up I was taught that voting was important but I only thought in the context for voting for president and growing up, I started to realize that there were so many political positions that one could have and how local politics were just as important as the huge election that happens every 4 years.
---
Maggie Fullilove-Nugent
Production Manager
Standing in Line to Vote, a reflection
Today I stood outside my childhood park, sample ballot in hand and surrounded (physically distanced of course) by members of my ward. The windows of the park building were full of homemade signs all containing the word VOTE. Each letter had its own style, its own combination of colors, its own artist's joy. I tried to remember if thirty plus years ago I had made a sign like the window decorations with my own flare and excitement. I wondered if the young people who made those signs understood the importance of voting and that their drawings were making an impact.
The poll worker helping people drop off their ballots spoke to the growing line of people "Ladies, I say this from my heart and for all the men: Happy 100th Anniversary of the Right to Vote." Several women said thank you; I cheered. If we weren't all wearing face coverings I think there would have been a mutual sharing of smiles.
I arrived inside the building, after a long wait, that I didn't mind.
There were nine voting booths in the park district classroom.
The booth closest to me was occupied by two people, a father and his grade school aged daughter. I recalled going to vote with my father. We would walk to the polling place and he would tell me about the people he was voting for and why. Then at the polls, he would hold me up to the desk in the booth, and with so much trust, let me fill in the circles for his chosen candidates.
The two booths on the other end of the room were occupied by a mother and her young adult daughter, sharing materials they had prepared together at home. I watched as the mother showed her daughter how to cast her ballot. I think it was her first time voting. I recalled standing outside polling places helping my mother when she was lobbying for many various campaigns. My favorite memories are of the campaign for Carol Moseley Braun, who would become the first African-American woman elected to the United States Senate.
A familiar feeling hit the back of my throat and I fought back the tears welling in my eyes.
But there was no time for that. It was my turn to cast my vote, to fill in my own circles, to exercise my right to make choices that get our country closer to equity and freedom for all.
Thirty some years ago my parents showed me this was important. Today I understood.
---
Juliet Hart
Director of Living History Education Program, Company Member
Voting is ONE way that we can take a stand and use our voice, but as the grandchild of a man who denounced fascism and immigrated to a new life in the United States, I consider it an incredibly important right that we must fight to protect for all Americans.
---
Dan McArdle
General Manager
The first presidential election I was able to cast my vote in was the 2004 race between George W. and John Kerry, I was a junior at the University of Illinois. I was thrilled.
Not because I found either candidate particularly interesting – but because I desperately wanted to be an active participant in the process. I woke up early to vote on Tuesday, November 2nd and then immediately drove to my campus Best Buy to purchase the DVD box set of Season 3 of The West Wing that was being released in stores that day.
Even more exciting, I was in tech rehearsals for my first full-length play that I had written and directed – TIME, an adaptation of the Greek classic Antigone set in a present day oval office. I had already learned how to strategically program my work and was set to produce the two performances of my play the week of the election (tickets to the 500-seat lecture hall we performed in were only $3 each).
My passion for theatre and politics were developing at the same time and will forever been intertwined in this manner. I will always have a great reverence for my right to vote, but I doubt any election week will ever be quite as thrilling for me personally as that first one.
Elizabeth Tyska
Bookkeeper
My 18th birthday fell during early voting for the last presidential election, so on my birthday my mom picked me up from school (I normally took the bus home) and we went to the early voting location together. Before getting there my mom explained how the machines worked and how the process should go. I remember being so nervous that they might not let me in that I had my driver's permit, voter registration card, and school ID all out just in case. Actually voting was mostly uneventful, but the woman next to me tapped on my shoulder (the machines didn't really have much privacy) and asked for help with the scroll wheel, but me, being scared that someone would get mad at me for looking at her machine or talking to her, just shook my head and said "I can't help you" and walked away. I got my sticker, posted about it on social media of course, and went home to celebrate the rest of my birthday!
---
Election day in the United States is Tuesday, November 3, 2020. For more information, including election resources, voting registration status, requirements, and more, visit vote.gov.