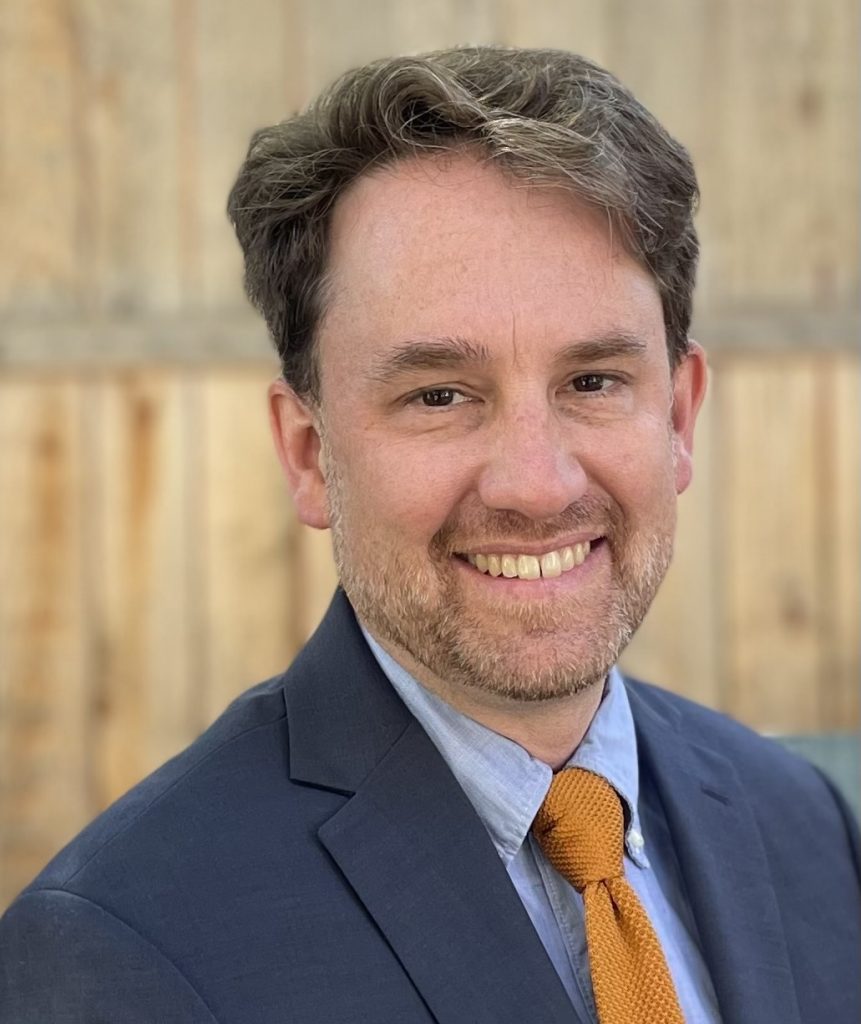 We're thrilled to share that TimeLine has named Ted DeLong as the company's new Managing Director!
Ted comes to TimeLine following a decade at the Oregon Shakespeare Festival (OSF) as General Manager and Associate Producer, and more recently, serving as Woolly Mammoth Theatre's Interim Managing Director. He joined our staff in September—hitting the ground quickly as we launched our 27th season with The Lehman Trilogy!
At OSF, Ted led contracting processes, capital facility planning and development, and oversaw a portfolio of operational departments. Ted has previously held positions at a number of regional theatres, as well as AMS Planning & Research. He is a Phi Beta Kappa graduate of Knox College and holds an MFA degree from the Yale School of Drama, where he was a recipient of the Morris J. Kaplan Award for Theater Management.
"With a distinguished career spanning roles across the country, Ted brings a wealth of experience and a track record of effective leadership," said Executive Director Mica Cole. "His experience will be a strong asset as TimeLine works toward our short- and longer-term goals."
Ted will work alongside Mica, Artistic Director PJ Powers, and the entire TimeLine team as we head into our exciting future.
Get to know Ted a little better through the Q&A below, and please join us in welcoming him to TimeLine!

I love the clarity of TimeLine's mission, and I think that illuminating the present with viewpoints of and from the past is something that live theatre can do particularly well — Ted DeLong, TimeLine's new Managing Director
---
You've spent much of your career on the East and West coasts, but you actually have deep ties to Illinois and Chicago. Can you share about that connection?
I grew up in Normal, Illinois, where my parents were librarians at Illinois State University, and on my dad's side we have deep roots in Champaign County. My mom is a Michigander, and I will gladly point to my right palm to show you where she's from. I grew up visiting Chicago's museums and skyscrapers, and rooting hard for the Cubs. I attended Knox College in Galesburg, where I met my wife, and some of our early courtship included attending theatre in Chicago. My wife introduced me to the charms of the West Coast (and I dragged her to graduate school on the East Coast), but we are thrilled to come back to the Midwest and to be a part of the best theatre city in America!
Any personal hobbies you're looking forward to engaging with in Chicago?
I'm very excited about dropping my sailboat in the big pool of fresh water in Chicago's front yard, and joining the sailing community for some bigger adventures; my stretch goal is to do the Chicago-Mackinac race some day. My two kids have spent the majority of their lives in small towns, and I'm very excited to show them all of the amazing culture, food, and architecture in the city and beyond.
What is it you love most about working in the theatre industry?
I really value working for organizations which exist beyond the profit motive, to bring art to their communities and possibly affect some lives along the way. Live theatre at its best is an incomparable experience, and I'm always thirsty for that lightning-in-a-bottle experience of an amazing production that electrifies an audience.
Any favorite productions you've seen or been a part of?
The original production at the Oregon Shakespeare Festival of the Tony Award-winning All the Way will always be a favorite, along with the original off-off-Broadway production of the Pulitzer Prize-winning Wit at MCC in New York (for which I was a light board operator), and an amazing production of Moby Dick—Rehearsed (by Orson Welles) at the Berkshire Theatre Festival. I'm also partial to musicals, and OSF produced two personal favorites during my time there: Guys & Dolls, directed by Mary Zimmerman; and Into the Woods, directed by Amanda Dehnert.
Plays and musicals set in historical time periods are among my favorites, and I'm really looking forward to seeing and being part of TimeLine's work on these types of pieces!
Which decade or time period do you wish you could visit, or been alive for?
I could probably come up with a different answer for this every day, but recently I've been thinking about how interesting it would be to visit the world of the late 19th and early 20th century, which I think would be both familiar and fascinatingly strange in really interesting ways.
Chicago question, what's your pizza of choice in the Windy City (controversial, we know, but inquiring minds want to know. Connie's? Giordano's? Malnati's? Other? WHO WILL WIN?!?)
I definitely know better than to wade into pizza controversy this early in my tenure; I know I'm out on a ledge even stating a baseball team preference. I will say that I'm excited about both deep dish and thin crust pizzas, and touring the pizzerias of Chicago with my family.
---
Share your pizza recommendations (and any other messages) for Ted in the comments below!