Step Into Time: A Thrilling Night 1983
TimeLine's biggest fundraising event of the year!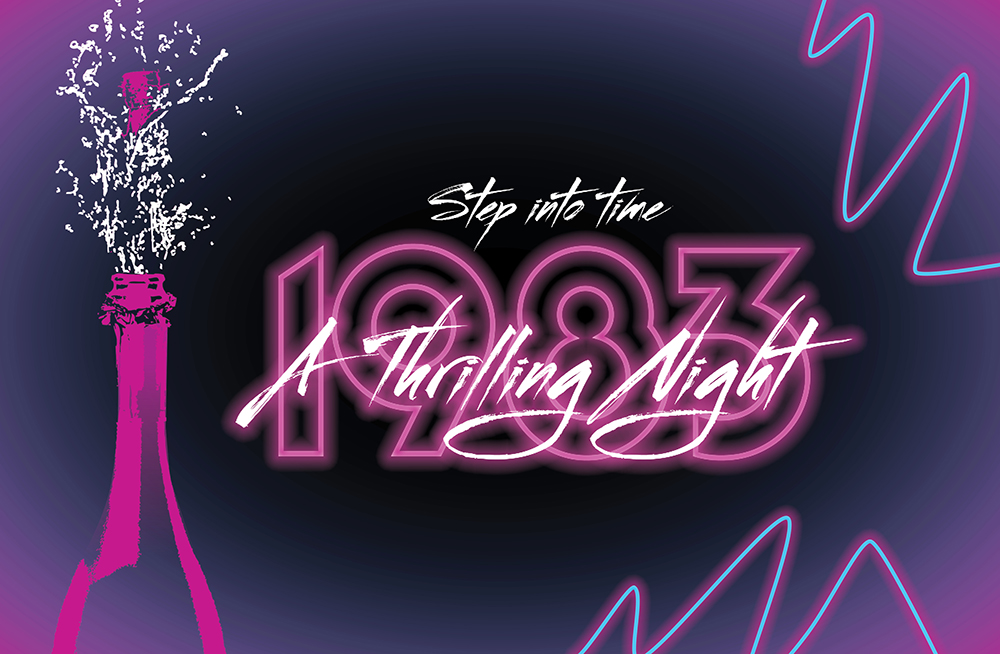 ---
Friday, March 16, 2018
6:00 pm – 10:30 pm
The Ritz-Carlton
160 East Pearson Street | Chicago
We invite you to celebrate TimeLine's unique mission by stepping into another era for an unforgettable evening that raises funds vital to our work. We're returning to 1983, when escapism was essential and bigger was always better—big hair, big shoulders, big personalities … and big aspirations! Steve Jobs spoke of one day creating a "computer in a book that you can carry around with you," Oprah moved to Chicago to host a new morning talk show, and "Pioneer 10" became the first human-made object to leave our solar system. Madonna, Cyndi Lauper, Elton John, Billy Joel, and David Bowie were making waves, and a revolutionary new album was taking the world by storm—Michael Jackson's iconic Thriller—still the highest grossing album of all time. Join us to celebrate opulent '83, and let's dance!
All net proceeds support the mission and programs of TimeLine Theatre.
---


---

STEP INTO TIME CO-CHAIRS
Anne Stockton
Josephine Lauer Washuk
HONORARY CHAIRS
Joseph and Bessie Feinberg Foundation
Elaine and Don Levinson / Trabert & Hoeffer Jewels
Bill and Penny Obenshain
GOLD SPONSORS
Denis and Sondra Healy / Turtle Wax, Inc.
Metropolitan Capital
SILVER SPONSORS
Christine Albright and Lawrence Gill
Trish and Bob Barr
Broadway In Chicago
Alvin Katz / Katten Muchin Rosenman LLP
John Sirek and Colleen Loughlin
Diane and Richard G. Weinberg
BRONZE SPONSORS
Anonymous
John A. Cable Foundation
Karen and Jay Case
Marcella and Brian Douce
Bill Fritz and Tom Gosline
Dawn and Rick Gray
Kathryn and Michael Kennedy
Thad and Lisa Malik
Matt Reilein and Lizzy Whitehorn
Elizabeth and Tobin Richter
Debbie Siegel and Bob Altman
Rich and Anne Stockton
Tom and Renée Zipprich
details as of 3/11/18
---
Save
Save
Save
Save
Save
Save
Save
Save
Save
Save
Save