As we celebrate this season of giving and take a moment to feel gratitude for life's gifts, TimeLine would like to acknowledge and thank all those who attended performances of A Shayna Maidel and Master Class this fall and contributed to various organizations making a difference in the community.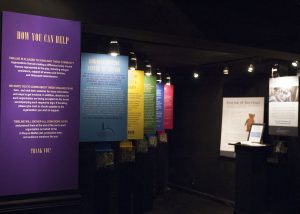 Throughout the run of A Shayna Maidel, TimeLine highlighted six community organizations doing work around themes represented in that play, including refugee assistance, support of women and families, and Holocaust remembrance. And for two weeks during the run of Master Class, we invited audiences to support Season of Concern, a fund that benefits people in the entertainment industry who are experiencing health-related emergencies and medical issues.
The response from you, our audience members, was extraordinary.
Over the course of these fundraising drives, a total of $38,128.58 was raised to benefit the six organizations featured during A Shayna Maidel—GirlForward, HIAS Chicago, Illinois Coalition for Immigrant and Refugee Rights, Illinois Holocaust Museum and Education Center, RefugeeOne, and Rohingya Cultural Center. An additional $4,276.60 was raised at Master Class for Season of Concern. That's a total of $42,405.18 raised at TimeLine performances this fall!
We also collected a significant amount (several carloads) of materials for RefugeeOne (such as clothes hangers, laundry baskets, tea kettles, large kitchen garbage bags, and Oxford Picture Dictionaries) from audience members who brought items to the theatre when they saw the show.
On behalf of these organizations and everyone at TimeLine Theatre, including the casts and production teams for both A Shayna Maidel and Master Class, THANK YOU to all who donated. You made two beautiful, powerful shows even more meaningful.
Please read more about the featured organizations below, and visit their websites to learn how you can continue to assist their efforts.
---
GirlForward

GirlForward is a community of support dedicated to creating and enhancing opportunities for girls who have been displaced by conflict and persecution. In situations of conflict, girls are especially vulnerable to violence and being kept out of school. Most GirlForward girls have had very limited—if any—opportunities to attend school before resettling in the United States. Research shows that when programs are not intentionally designed to benefit girls, girls are less able to access them. We focus on girls because we know that when girls are empowered, everyone benefits. GirlForward works with more than 200 girls annually from more than 30 countries in the world. The primary countries of orgin for participants are Myanmar, Afghanistan, Syria, Iraq, Democratic Republic of Congo, and Rwanda. Participants are primarily in high school and range in age from 14 to 22. For more information, visit girlforward.org.
---
HIAS Chicago


For over a century, HIAS Chicago, a program of Jewish Child & Family Services, has been one of the most respected providers of immigration services in the Chicago metropolitan area. Founded to support Eastern European Jewish immigrants in the early 1900s, the program has expanded over time to address the needs of various refugee and immigrant groups from around the world, regardless of religion, race, or national origin. HIAS Chicago was particularly instrumental in the resettlement of Jews from the Former Soviet Union (FSU) in the 1970s, 1980s, and 1990s. In the last 40 years, it assisted more than 40,000 immigrants and refugees from the FSU, Eastern and Western Europe, the Middle East, Southeast Asia, and Latin America. Today, HIAS Chicago is proud to provide an array of immigration and citizenship services to hundreds of individuals, helping them transition from strangers in a new land to contributors in their communities to proud American citizens. HIAS Chicago's work is fueled by the Jewish values of Tikkun Olam (the repair of the world) and Hachnasat Orchim (welcoming the stranger). For more information, visit hiaschicago.org.
---
Illinois Coalition for Immigrant and Refugee Rights

The Illinois Coalition for Immigrant and Refugee Rights fundamentally believes that our diversity makes America a stronger nation. We also know that people are stronger together than they are individually. Our mission is to promote full and equal participation of immigrants and refugees in the political, civic, and economic life of our diverse society. Through legal status and opportunity for eventual citizenship, ICIRR's vision is life that includes the essential elements all residents strive for: a decent livelihood, economic opportunity, high quality education for their children, and basic human rights. For more information, visit icirr.org.
---
Illinois Holocaust Museum and Education Center

The mission of the Illinois Holocaust Museum and Education Center is perhaps best expressed in our founding principle: Remember the past, transform the future. The Museum is dedicated to preserving the legacy of the Holocaust by honoring the memories of those who were lost and by teaching universal lessons that combat hatred, prejudice and indifference. The Museum fulfill its mission through the exhibition, preservation and interpretation of its collections and through education programs and initiatives that foster the promotion of human rights and the elimination of genocide. For more information, visit ilholocaustmuseum.org.
---
RefugeeOne

RefugeeOne has welcomed more than 18,000 refugees to Chicago since 1982. The agency walks alongside refugees from the moment they land at O'Hare, finding and furnishing their first apartments, matching them with mentors, and providing a variety of support programs: English classes, employment services, a robust youth program with after-school and summer camp opportunities, in-house mental health services for refugees of all ages, medical case management, immigration and citizenship services, and more. Want to get involved? Donate, volunteer, advocate, or hire a refugee. For more information, visit refugeeone.org.
---
Rohingya Culture Center of Chicago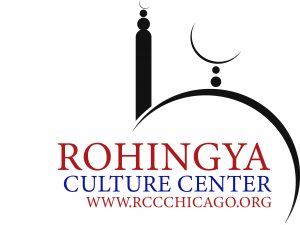 The Rohingya Culture Center was started in 2016 to help Rohingya refugees who have fled the genocidal policies of the Myanmar government, whose sole purpose is to rid Myanmar of the Rohingya. The United Nations has called them the most persecuted minority in the world, and yet few know who they are. There are more than 400 Rohingya families living in Chicago, who started arriving here in 2012. These individuals are for the most part illiterate and speak languages that are rare: Rohingya, which is unwritten, Burmese, and Malay. They do not have an established Rohingya community to help them. The RCC tries to fill that gap by offering Quran classes and homework help, a class for moms with young children, ESL classes, soccer programs, translation, assistance with casework, and seeking and distributing donations. For more information, visit rccchicago.org.
---
Season of Concern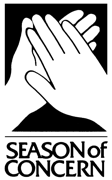 Simply put, Season of Concern is artists helping artists, family helping family. Since 1987, Season of Concern has collected more than $3 million to support direct-care AIDS service organizations. Over the past decade, the organization has expanded its mission to include assistance to hundreds of local theatre practitioners, union and non-union, who suffer any illness or accident that prevents them from working. Season of Concern is here to give local artists financial support to get them back on their feet. For more information, visit seasonofconcern.org.