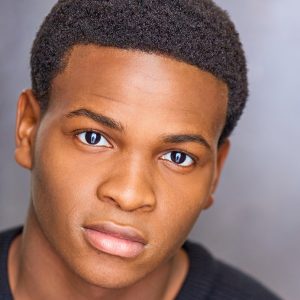 It's the final two weeks of the Chicago premiere of Cardboard Piano! Before these four lovely actors take their final bows on March 17, we thought we'd pull back the curtain and get to know them outside their work bringing this heartfelt show to life. You can read the first two interviews in our series with Adia Alli and Kai Ealy. Now, here's Freedom Martin, making his TimeLine debut playing Pika and Francis.
---
What do you hope the audience takes away from having seen this show?
I hope the audience leaves this play with a greater sense of empathy than they had before. There are some characters in this play that are easy to dismiss as bad people, but this play forces the audience to see the world from their perspectives and ask of themselves: what would I do if I were in this situation?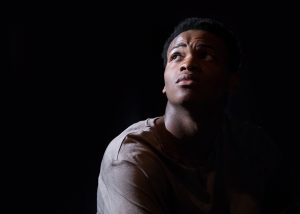 In TimeLine's 99-seat space, the audience is never more than a few feet from the action. How does being in such an intimate space affect your engagement with the audience?
I think that the best part of being in such an intimate space is that you never forget who you're out there doing it for. You can hear every reaction and even see people turning their heads to keep up with the action. While sometimes it's tempting to check out the audience, it really fuels me to stay in the world of the play and give them what they came to see.
What's it like backstage?
We have as much fun backstage as we do onstage. We're all a big family so it really feels like sitting at home in your living room and relaxing, except with tons of blood, makeup and liquid latex.