Earlier this year, when hopes about rapidly containing the pandemic were high, we updated our subscribers and audience members to let everyone know about our prospective plans. We didn't have shows or dates to announce, but rather a promise and a commitment to our values:
Ensuring the health and well-being of you, our artists, and our staff by monitoring guidelines from city and state health experts about re-opening, and engaging in dialogue with artists' unions and other leaders within our industry about new processes and procedures that will best serve all who work with and attend the theatre.
When we re-open, anticipating reduced capacity and greater social distancing at performances and committing to designing productions and seating arrangements to create dynamic artistic experiences and thoughtful floor plans that support safety.
Preparing to offer streaming capability with upcoming productions for any who want to experience shows but aren't yet quite comfortable attending in person.
At that time and still today, we believe that these are some of the key strategies to re-opening a theatre like ours. No matter when it happens, we are clear that our re-opening will be based in science, research, and best practices identified by our colleagues in the industry.
Unfortunately, it is also clear that theatre will not be returning soon. So even as we work to understand and prepare for that moment, we are also studying data and research from a different set of experts: our audience. We want to better understand how you are feeling during this time—your attitudes about arts attendance, your hopes and concerns about safely returning, and your preferences around digital content and future programming.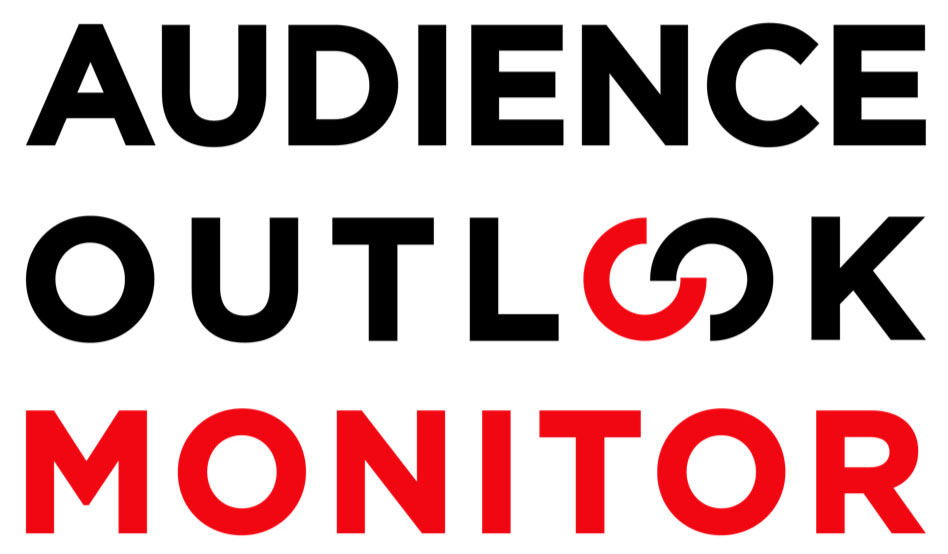 In May, the League of Chicago Theatres began a partnership with WolfBrown on a project to survey patrons of Chicago-area arts and cultural organizations on topics like: comfort level engaging in activities requiring public interaction (using public transit to get to TimeLine, for instance), at-home arts participation during isolation (watching Kill Move Paradise on your laptop), and epidemiological conditions under which a patron would feel comfortable returning to public venues (how long after a vaccine is available will you feel safe in a theatre?). This research effort is called the Audience Outlook Monitor, and in addition to the Chicago cohort, WolfBrown is deploying it around the world as a resource for arts and cultural organizations to share data, strategies, and information around restarting programming safely and responsibly. To date, the effort has engaged 584 total participating organizations, 22 global study partners, and 306,971 survey responses worldwide.
THANK YOU to everyone who has participated in this effort; it is an invaluable resource and record over time that will meaningfully assist the entire arts field, here in Chicago and beyond.
Some of you may have received a survey over the last several months—from TimeLine or another organization in Chicago—and you may see your views reflected in the summary below. We've received responses from more than 500 TimeLine audience members—contributing to the 9,218 total responses collected from theatre and arts audiences in Chicago. THANK YOU to everyone who has participated in this effort; it is an invaluable resource and record over time that will meaningfully assist the entire arts field, here in Chicago and beyond. As with any public opinion survey, there is a multiplicity of perspectives represented. But we are fascinated by the trends we can see, and we hope they'll help us understand our audiences and the changing landscape of live performance.

Here are some of the things you're telling us:
You're in "wait and see" mode.
Large majorities of audience members are generally waiting for epidemiological conditions to change before they'll be ready to return to the arts, especially in small spaces where they may be seated for periods of time. This isn't true for everyone—the chart at right shows that at least 10% are ready to return as soon as permitted (we can't wait to be there for you!)—but it's clear that a low risk of infection is of primary concern.
You're going to decide for yourself.
Surveys indicate that while trust in public officials is more positive than negative, individuals are much more likely to trust themselves rather than officials on when it is safe for them to return.
You say you'll be back!
More than 90% of TimeLine audiences say that when the pandemic is over, they expect to attend arts and cultural activities at least as much as they did before. And 20% say they plan to attend more than before (yay)!
Safety measures are important to you.
An overwhelming majority of patrons say that the presence of health and safety measures such as cleaning protocols, use of face masks, availability of hand sanitizer, physical distancing, no-touch transactions, etc. will help make them more comfortable when returning.
You'll get vaccinated.
More than two-thirds of TimeLine audiences say they will get vaccinated right away or as soon as their doctor recommends it for them. Fully 93% anticipate being vaccinated once the vaccine is in wide use and side effects are proven to be minimal. About 2% of respondents indicated that they will not get vaccinated.
Vaccination is a key factor in your return to arts and culture.
About 30% of TimeLine patrons anticipate feeling comfortable returning once they've completed the recommended waiting period to ensure the vaccine is in effect. Another two-thirds will feel comfortable after they see how public adoption of the vaccine impacts infection rates in the general population. Approximately 4% anticipate waiting until after health safety measures such as social distancing and mask wearing are no longer necessary at all.
You're not necessarily interested in digital programming.
At least a third of audiences are not at all interested in engaging with recorded or live streamed performances as an alternative to the live in-person experience. And for those who are very likely (22%), or somewhat likely (43%), to purchase tickets even if it meant watching performances at home, 70% consider this only a temporary stop gap solution, not a permanent option. However—30% would like to see some kind of online viewing be a permanent option for the arts.
You can't wait to get back to TimeLine!
Fully 95% of TimeLine audiences are very eager (66%), or somewhat eager (29%), to return to TimeLine. We love knowing that!
You feel great about how we're communicating with you.
At least 90% of TimeLine audiences indicate that they feel we've done a good to excellent job staying in touch and keeping everyone aware of our programs and activities during this crisis—which tracks slightly ahead of the average for Chicago arts organizations as a whole. We appreciate that and will keep working to stay as connected as possible with you!
Many of you have been personally affected by COVID.
More than half of TimeLine audiences live with someone who is vulnerable to the virus, and nearly 40% of respondents have been tested for COVID-19 or its antibodies. One-quarter have lost household income because of the pandemic. Our hearts go out to all those whose lives have been upended by this crisis, and everyone at TimeLine sends our wishes for continued care and comfort for all who need it.
This is just a taste of the hundreds of data points and insights that we now have the opportunity to explore through this research project. It's an indispensable resource as TimeLine's artistic and administrative teams work on programming and planning now and into the future. Again, THANK YOU!
You can learn much more about the Audience Outlook Monitor on the project's official website, and we believe that WolfBrown principal Alan Brown does a wonderful job of offering high level summaries, if you're interested in digging into the data. We've also been discussing the data with other participating organizations—learning with and from each other, Chicago's arts community will make it out of this pandemic together!
We welcome any feedback or remarks on what we've shared here. The Audience Outlook Monitor is powerful, but it's not all-knowing, and it's only one of the tools we are we are using to inform our plans and preparation. We're optimistic that a new year, recent good news about vaccines, and all this information and planning will allow us to welcome you back as soon as we are able.