THE CHINESE LADY On Demand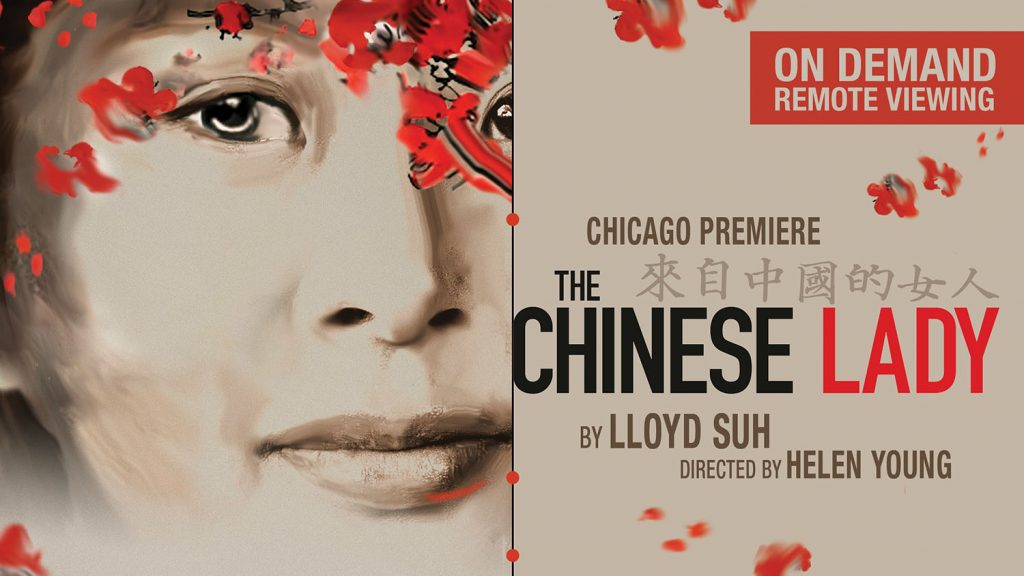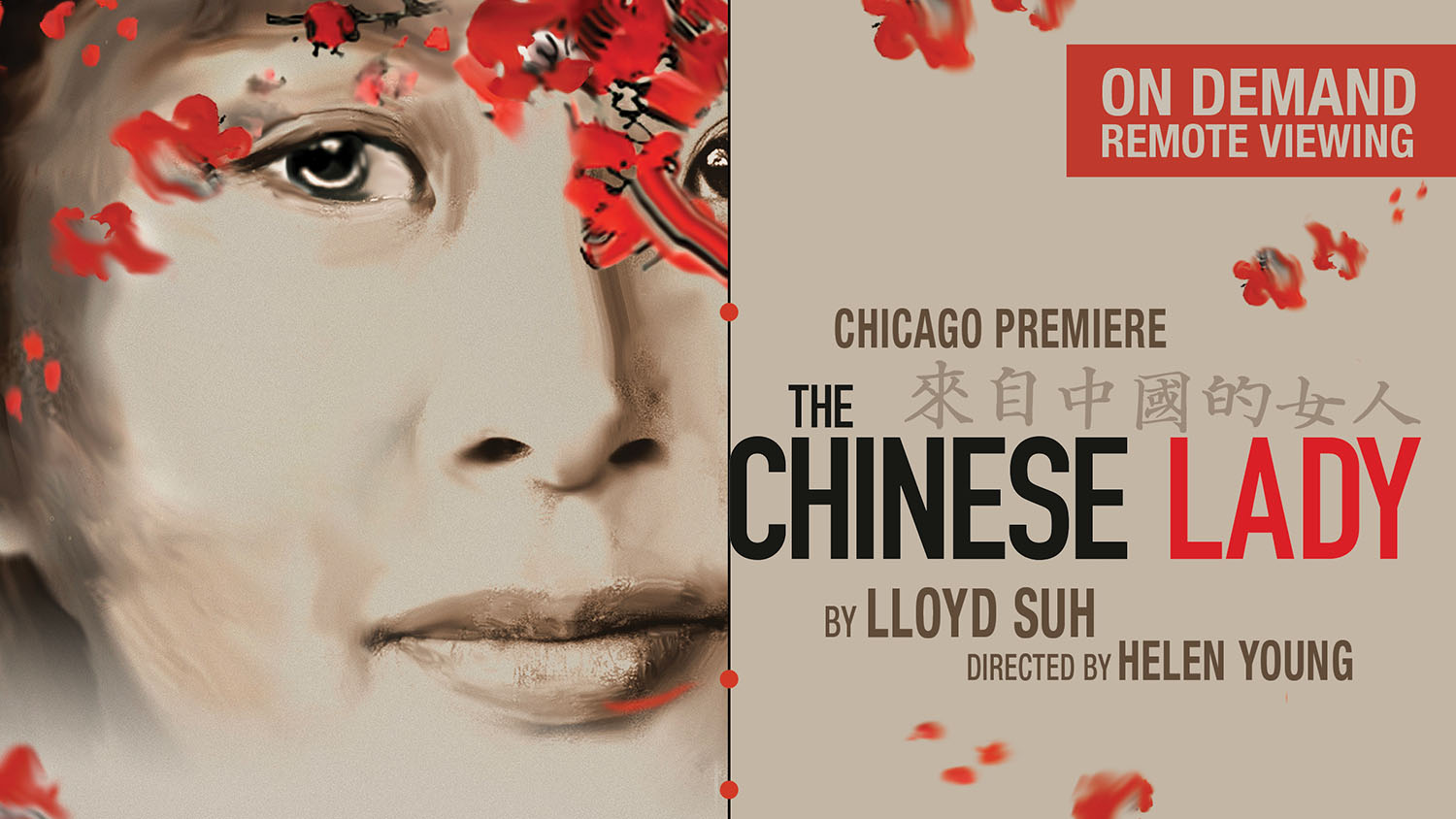 We are thrilled that while TimeLine's production of The Chinese Lady continues its run at Theater Wit, you now have the opportunity to purchase tickets to watch the show from the comfort of your home through our new partner, Broadway On Demand.
Use the button below to purchase access a one-time viewing of The Chinese Lady. Once purchased, you will have until Sunday, June 19 at 11:59 pm (CDT) to complete your one-time viewing of the entire performance of The Chinese Lady, filmed with four cameras on May 20, 2022 and edited to provide a detailed and intimate experience of the production.

For those who don't yet feel comfortable visiting the theatre in-person, or who live outside Chicago—this is your chance to see this "resonant and moving play" (Chicago Tribune).
BUT DON'T WAIT! On-demand remote viewing tickets are limited in number!
LEARN MORE ABOUT THE CHINESE LADY …
---
PLEASE NOTE — To purchase access to the stream:
Click the link above, then hover over the episode you'd like (both are the same, except for English vs. Chinese closed-captions) and press the "PLAY" button. You will be prompted to create a free login (or to log in, if you already have an account with Broadway On Demand), and then will be directed to purchase.
---
If you are a FlexPass Subscriber, you can request access to the remote viewing stream by calling the Box Office at 773.281.8463 x6.
Or send us an email at boxoffice@timelinetheatre.com.
---
HERE'S HOW IT WORKS:
— While supplies last, On Demand Remote Viewing tickets are available for purchase starting now through Sunday, June 19.

— Tickets are available through Broadway On Demand. We ask that you please consider how many people will be watching the play when selecting your price level and number of tickets. You can choose either the "Household" price ($49.95) or the "Individual" price ($34.95). TimeLine Subscribers will be furnished with a "promo code" that will reduce the price to $0.
— If you'd like to learn more about how to purchase tickets with Broadway On Demand, you can watch their primer video: How To Purchase a Pay Per View Ticket
— When you finish your purchase, Broadway On Demand will give you access to the stream and you can begin watching immediately.
— All access to the stream will expire at 11:59 p.m. CDT on Sunday, June 19.
— All you need to watch is a stable internet connection and your computer, tablet, smartphone, or smart TV. Broadway On Demand has a comprehensive FAQ page that can help you find the ideal way to watch: Frequently Asked Questions. And should you need any technical assistance, please get in touch with Broadway On Demand for customized service: Contact Us.
— NOTE: Virtual theatergoers will have the ability to turn on closed-captioning in either English or traditional Chinese. 观看线上演出时,观众如有需要,可开启繁体中文字幕。The order page will list list two videos (one with English captions available and one with traditional Chinese captions available). In either video, please select the CC in the bottom right of the video player and select English or Chinese to activate closed captions. All ticket buyers will have access to both videos for no additional cost.
— REMEMBER! Remote Viewing tickets can sell out! Due to union agreements, TimeLine is allowed to sell only the total number of viewings (whether live or remote) that we have seats in the theatre. Thus, we have a limited number of remote viewing tickets to offer, and we can sell out. Secure your ticket(s) early to ensure you are able to experience this incredible show!
IMPORTANT: The videotaping or making of electronic or other audio and/or visual recordings (including photographs) of this online production or further distributing or sharing of this recording in any way on any medium, including the internet, is strictly prohibited.
---

---
EXPLORE & LEARN
So much of the TimeLine experience is about the chance to engage with our materials, explore the lobby displays, and talk with fellow theatregoers about the show. Even though you are watching from the comfort of home, we do have digital versions for you to explore! You can find everything on Explore and Learn page for The Chinese Lady, but here are some highlights…
• • •
BACKSTORY AND PROGRAM BOOK
Download a digital version (PDF) of our Backstory magazine with historical information and much more.
• • •
ONLINE LOBBY EXPERIENCE
This digital lobby experience goes more in-depth into the pieces of our in-person lobby display at Theater Wit: an exhibit called Journey of Afong Moy and Atung (pictured right) and another exhibit called Constructing Chinese-ness. It also provides special features such as:
A call to share personal reflections on social media (#TheChineseLady)
From Trade to War: The History behind the Opium Wars
A suggested video from Vox—entitled "The surprising reason behind Chinatown's aesthetic"
A list of recommended books & articles
---
FURTHER ENGAGE WITH THE ART AND THE ARTISTS
Whether you've already seen The Chinese Lady, have tickets for a future in-person or remote viewing performance, or just want to learn more about the show—we invite you to participate in one of our upcoming online discussions, which you can enjoy from the comfort of home! Discussions are FREE but reservations are required. All those with reservations will receive the link to participate via email in advance of each event.

• • •
VIRTUAL SUNDAY SCHOLARS DISCUSSION
Sunday, June 12 at 7pm (CDT)
LEARN MORE …
This one-hour panel discussion, offered via Zoom, will feature an in-depth conversation with experts on the themes of the play—including The New York Times best-selling author Jamie Ford, writer of The Many Daughters of Afong Moy—and moderated by The Chinese Lady Dramaturg Yiwen Wu. Additional featured experts are to be announced.
• • •
VIRTUAL POST-SHOW DISCUSSION
Tuesday, June 14 at 7pm (CDT)
LEARN MORE …

This informal, interactive online discussion will last about 45 minutes, via Zoom, and will feature a conversation focused on the design elements of the play, with guests scenic designer Arnel Sancianco and costume designer Izumi Inaba, moderated by Yiwen Wu.
RESERVE FOR THIS ONLINE DISCUSSION
---
PICTURED ABOVE (from left): Afong Moy (Mi Kang); Afong Moy (Mi Kang); and Atung (Glenn Obrero) with Afong Moy (Mi Kang). Photos by Lara Goetsch.