Setting the stage for RELENTLESS
Our production of these plays may be delayed, but we can start the conversation.
— TimeLine Artistic Director PJ Powers
During September 2020, TimeLine offered public programs and related web and social media content inspired by Relentless, a world premiere production that had to be postponed due to the pandemic. Previously scheduled to close the 2019-20 season and set just over 100 years ago in 1919, Relentless weaves a mother's past with her daughters' present in a complicated tale of family, legacy, and progress. Its characters have weathered a great deal—revolution, change, even a pandemic—in ways that we see mirrored in our present day.
Events and resources included:
---
THE JOURNEY FROM THE BLACK VICTORIAN TO BLACK LIVES MATTER:
A Conversation Inspired by Relentless
Thursday, September 24 | 7pm – 8:30pm
This FREE & one-night-only event was presented live on YouTube, and an edited version (without the scenes from the play) is now available to view below.

This live virtual event featured playwright Tyla Abercrumbie, director Ron OJ Parson, and guest panelist Dr. La Donna L. Forsgren (Associate Professor in the Department of Film, Television, and Theatre at the University of Notre Dame) in a conversation moderated by dramaturg Khalid Long. The live event also included scenes from the play performed by cast members Ayanna Bria Bakari, Travis Delgado, and Marguerite Genard.
---
BEYOND THE 'LINE: PRESERVING THE STORIES OF OUR ANCESTORS
An exploration of journaling, oral history, and family
Mondays, September 28 & October 5 | 6pm – 7:30 pm
This two-part workshop, led by Company Member and Relentless playwright Tyla Abercrumbie and presented virtually via Zoom, explored the art of journal writing and the principles, practices, and importance of oral history—inviting participants to unearth meaningful reflections on how the world today mirrors significant historical events from our lives.
---
TAKE HOME WINE TASTING
in partnership with BottlesUp! Chicago
Wednesday, September 30 | 7pm

In honor of Relentless and its character Franklin (a winemaker), TimeLine was pleased to partner with Lakeview East's BottlesUp! for a Take Home Tasting featuring Klinker Brick wines made by winemaker Joseph Smith.
If you weren't able to join for the tasting, you can still learn about all of the featured wine through video of the Zoom gathering below, featuring host and BottlesUp! owner Melissa Zeman with special guests Joseph Smith and Farrah Felten-Jolley
---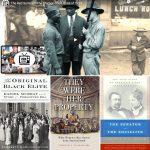 Your Relentless Reading and Watch Lists
Looking for your next read or binge? Complement our Relentless public programs with these lists of book and video recommendations, curated by playwright Tyla Abercrumbie and compiled with commentary by dramaturg Katie Jacobsen on our blog Behind the 'Line.
---