Today, Tomorrow, Together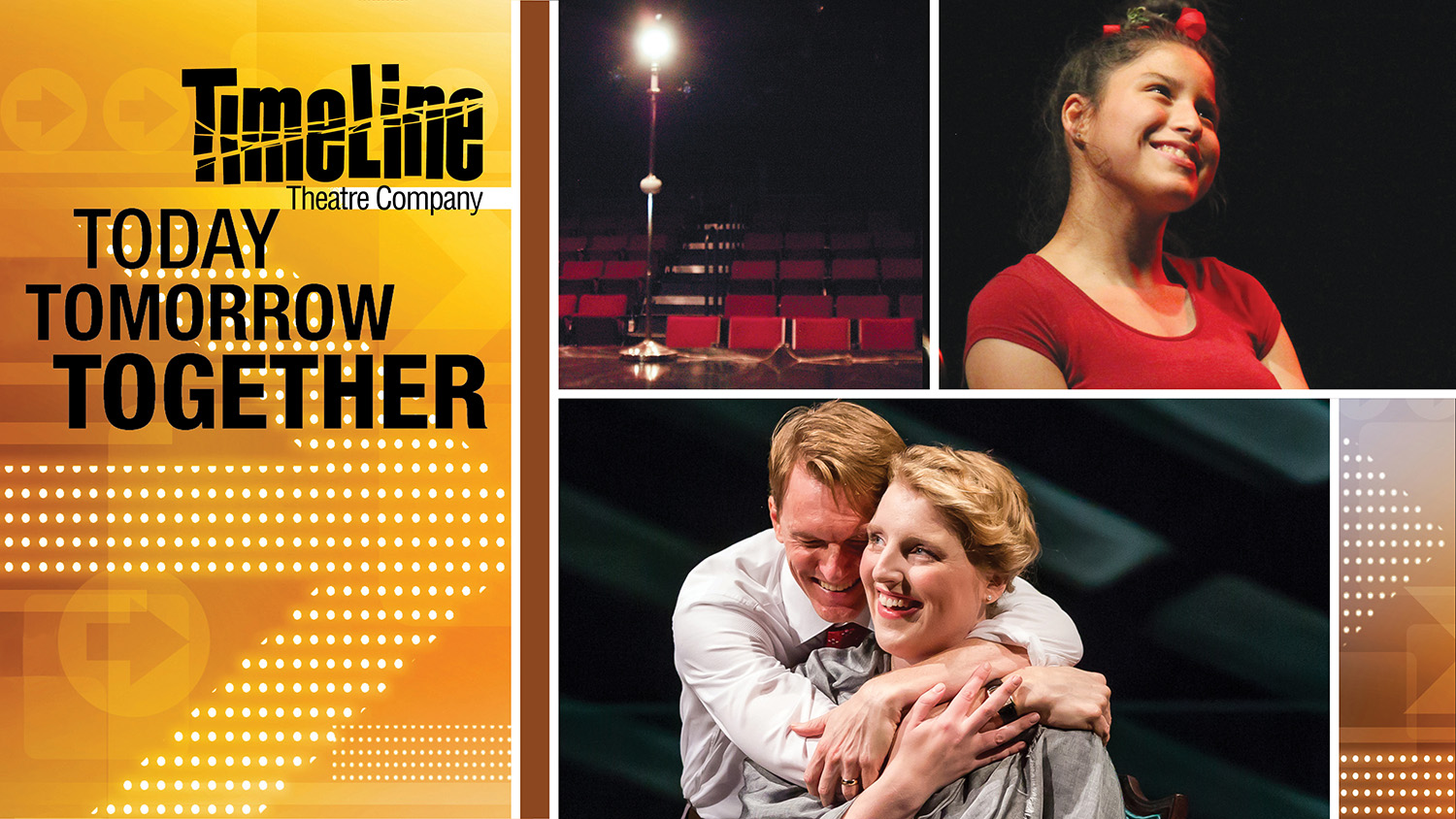 ---

We are working hard to live up to TimeLine's reputation of mission-focused artistry, business acumen, and putting people first. Your support allows us to take steps to not only survive the times ahead, but also to thrive. With your help this #GivingTuesday, we can get there together.
In advance of Giving Tuesday on December 1, we'd love for you to share a brief reflection about what TimeLine means to you—why you believe in our work, how our mission speaks to you, or what you miss most.
As we look ahead to Tuesday's global day of unity and giving, we're grateful for all that you give to TimeLine and want to celebrate you as part of the day!
---
YOUR SUPPORT MATTERS
Guided by our values of collaboration and fiscal responsibility, TimeLine has launched this Today, Tomorrow, Together fundraising effort to meet the challenges caused by COVID-19. It is a celebration of our shared perseverance through this pandemic, while honoring a future beyond it. It supports staff and artists, and ensures that we are able to work toward the time when we will gather for live theatre again.
In the meantime, we are working hard to live up to TimeLine's reputation of mission-focused artistry, business acumen, and putting people first. Even while our stage is dark, your support enables us to:
Adapt our Living History Education Program to meet the needs of Chicago Public Schools teachers and students in today's new online learning environment
Offer, free of charge, our TimeLine South summer arts intensive to CPS students
Share a range of public programs featuring new works emerging from TimeLine's Playwrights Collective, starting conversations about the issues of today while also highlighting small businesses and Chicago artists
Employ artists and arts administrators while theatre stages are dark and the arts industry has reduced its workforce
Recommit ourselves to equitable, anti-racist practices
Resolve to continue development on our future Uptown home
We're all living through history right now. But that doesn't mean TimeLine's momentum has slowed! Read more about our plans and the investment you can make to help us navigate this moment …
TimeLine has taken steps to survive the times ahead, but with the support of our community, we are positioned to thrive. What you do today will be felt tomorrow and long after this pandemic. With your help, we will get there together.

There's never been a more meaningful time to give! All increased or new donations made before December 31, 2020 will be matched up to $200,000 by an anonymous donor.
THANK YOU!
TimeLine Theatre is a 501(c)(3) Not-for-Profit organization. Your donation is tax-deductible to the extent allowed by law. TimeLine's Federal ID # is 36-4197407.