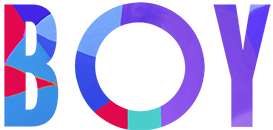 Chicago Premiere
January 10 – March 18, 2018
* Member of Actors Equity Association
# Member of United Scenic Artists
~ Member of Stage Directors and Choreographers Society
+ TimeLine Company Member
^ TimeLine Associate Artist
§ TimeLine Playwrights Collective
Features
Chicago Sun-Times

March 3, 2018

Go into the classroom with the TimeLine Living History Program via this Chicago Sun-Times article that spotlights work our teaching artists have been doing exploring the script and themes of Boy with multiple CPS residencies this winter.

—Pete Grieve

Chicago On Stage

January 18, 2018

"So much life there. So many memories." Chicago On Stage critic Karen Topham explores the personal connection she feels to TimeLine's Boy, and her own experiences with the landmark case on which the play is based.

Out Chicago

January 22, 2018

"The show is an incredibly fascinating story and of course TimeLine always does amazing stuff … It's a fascinating play, it's a beautiful production, it packs a wallop and it really does make you think."

Chicago Host Scott Duff and Boy Josephine Kearns discuss Josie's work as Boy's Dramaturg and Gender Identity Consultant, and about the production as a whole (section starts at 1:09).

Direct Address

January 17, 2018

Direct Address's Dani Wieder talks with Boy assistant director Avi Roque about reflections on the play and TimeLine's production of it, upcoming creative projects, and much more!

Windy City Times

January 31, 2018

"At the core, I wanted to dig into the mistakes that people make even when they're coming from a place of love and desperately trying to do the right thing."

Boy Playwright Anna Ziegler, Director Damon Kiely and Dramaturg Josephine Kearns all contribute to this fascinating Windy City Times feature on TimeLine's "transformative" production.

WGN Radio

February 14, 2018

"An incredible show … I had heard great things about it, but then I saw it and it knocked my socks off."

WGN host Paul Lisnek is joined by Boy director Damon Kiely and actors Theo Germaine and Stef Tovar for an in-depth and insightful conversation about this moving and thought-provoking production (section starts at 24:25).
Reviews
Chicago On Stage

January 19, 2018

★★★★ "The brilliantly acted Boy is one of the true joys of the new year."

—Karen Topham

Stage and Cinema

January 18, 2018

HIGHLY RECOMMENDED. "As compassionately told by Anne Ziegler, this deeply moving one-act recounts a true-life/true-love tale … If 2018 brings us a better show or staging, it will stand out for a century."

—Lawrence Bommer

Chicago Theatre Review

January 22, 2018

HIGHLY RECOMMENDED. "Beautifully directed by Damon Kiely, with a steady hand, a keen eye and straightforward purpose, this talented cast presents this moving drama that's based upon an actual event … audiences will travel to a world many have never experienced. That's the power of great theatre and, most certainly, of this wonderfully moving production. … This is quite likely the first must-see production of the new year."

—Colin Douglas

Newcity Stage

January 22, 2018

HIGHLY RECOMMENDED. "When answering their highest purpose, the arts are here to lead us to the type of self-questioning that sends us on a road of introspection, conversation and further study … Grant yourself a hard, ninety-minutes of brilliant theater that will keep you vibrating for days to come. 

—Aaron Hunt

PerformInk

January 22, 2018

HIGHLY RECOMMENDED. "With Boy, TimeLine sets a strong example of theater as a call to action, conversation and empathy."

—Erin Shea Brady

Chicago Theater Beat

January 24, 2018

★★★½ "Boy is a powerful and timely play, and TimeLine Theatre's stellar production raises both questions and optimism about the state of gender in modern society. … Director Damon Kiely, whose impeccable staging and tight pacing retains the script's power, has assembled a flawless ensemble. … Boy is essential viewing for Chicago audiences in 2018."

—Lauren Whalen

Windy City Times

January 31, 2018

"[A] marvel of Boy is how brilliantly it functions on both literal and symbolic levels. Audiences can take Boy's plot mechanics at face value. Or they can liken Adam's struggles to those of trans folk who are forced into gender roles that stifle their true sense of being. Either way, Boy is a welcome drama to spur conversation and emotionally stir audiences."

—Scott C. Morgan

Ada Grey Reviews for You

January 29, 2018

"People who would like this show are people who like respectful dads, book clubs, and Frankenstein's Monster costumes. I think people should definitely go see this show. It has a beautiful and moving story and amazing actors. I really loved it."

—Ada Grey

Picture This Post

January 19, 2018

HIGHLY RECOMMENDED. "You might not know anything about this or not feel beforehand identified with the movement and still be touched by this story. … Though the play is intense, sensitive and gut-wrenching, it surprises the public with unexpected humor which helps alleviate the tension building up in front of our eyes, and reaching deeply in our hearts."

—Laura Buciuman

Arts and About

January 30, 2018

"I sat through the opening-night performance transfixed by the compelling dramatization of a highly-relevant issue for our times as well as the superb acting of the TimeLine ensemble … Don't be scared away by the subject matter from going to TimeLine. You won't be hectored or lectured. Instead, what's on view is a gripping portrayal by an accomplished playwright who dramatizes the wrenching humanity behind today's sensational headlines."

—Tom Mullaney

Third Coast Review

January 19, 2018

RECOMMENDED. "The play echoes the visceral, topical and political themes of today."

—Karin McKie

Around the Town Chicago

January 19, 2018

★★★★★ "90 minutes of wonderful storytelling … Part of the TimeLine mystique is that you never just walk out when a play is over. Yes, you always think about what you just saw, and very often, do discuss the ups and downs, the truths and lies. That is the brilliance of this company that has been thrilling Chicago audience since 1997."

—Alan Bresloff

Buzz Center Stage

January 19, 2018

The ensemble works well together … The courtship between Theo Germaine's Adam and Emily Marso's Jenny is endearing. Marso perfectly embodies the dialogue of a tough-girl with a warm side, whereas Theo Germaine gives one of their best performances yet. … Boy will surprise many.

—John Accrocco

Chicago Pride

January 19, 2018

"The cast is strong, the true story is intriguing … Never boring, Boy will give people something to talk about for a long time afterwards."

—Jerry Nunn